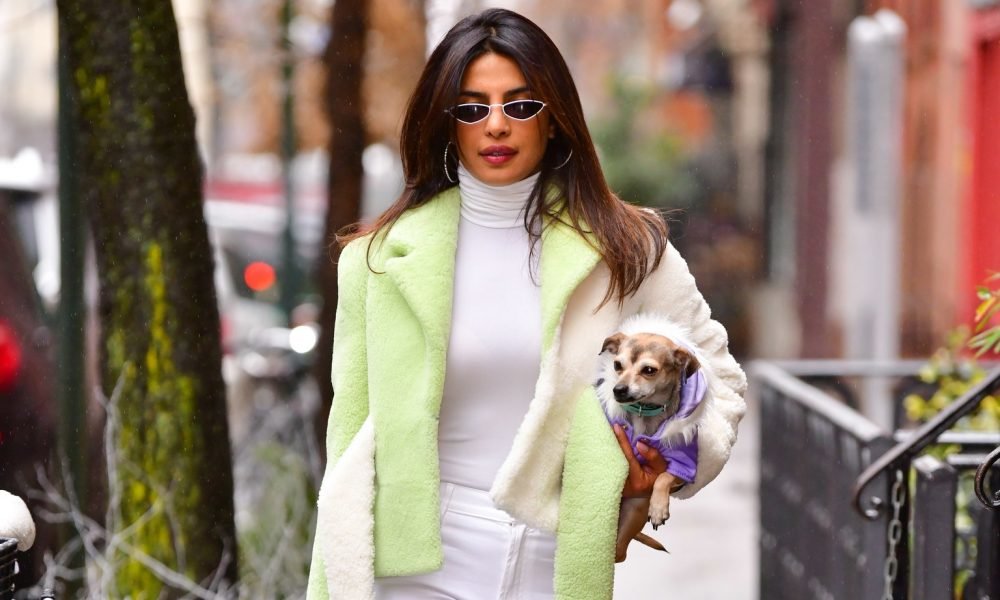 A Peek Inside the Luxurious Lifestyle of Priyanka Chopra's Pooch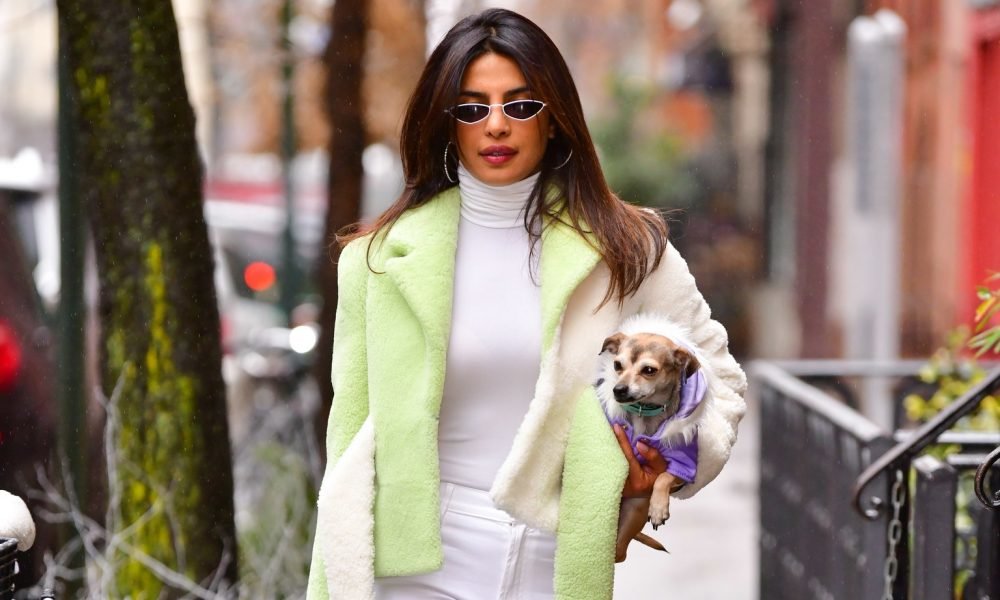 Diana's Luxury Lifestyle
Priyanka Chopra pampers Diana, her pet dog, in sweet ways that would likely get a lot of people jealous. For instance, she recently got her dog a beautiful Moncler hoodie jacket that comes in three colors. According to sources, the hoodie jacket goes for Rs. 36,000 and comes in nylon form. The jacket is specially designed for the protection of pets during the cold.
Also, Mimi Cuttrell, PeeCee's stylist recently gave Diana a classy gift. The gift is a pet travel bag designed by Goyard Voltigeur and costs more than one lakh. The travel bag can serve as a travel home for pets. Chopra also took to her social media page to share a picture of her dog inside the travel bag, and according to her, Diana didn't want to come out of the bag.
As earlier mentioned, she bought the classy winter jacket that goes for $51,654 for Diana Chopra, her dog. That is likely to be more than the annual salary of a lot of people.
Chopra's New YouTube Show
In addition to spending time with her husband, Nick Jonas and her pooch, she is also currently working on her own YouTube show. The idea is to make it an interactive platform where she gets to discuss with her role models, colleagues, and friends where they will also get to talk about their professional and personal aspirations.
After she went on a luxurious honeymoon with husband, Nick Jonas she's now back in Los Angeles, which is the actor's second home. At the moment, she isn't working on any project, and she's taking out more time with Jonas and Diana.
Wedding Extravaganza Continues
Priyanka Chopra got married to Nick Jonas late last year. However, reports have it that their wedding extravaganza has not come to an end yet. The couple who got married recently toasted to their nuptials at a North Carolina party on Sunday. 26-year-old Jonas and 36-year-old Chopra celebrated together with their family and friends in Belmont. Kevin Jonas Sr., the father to Jonas, grew up in the town and the Jonas family also own a restaurant here known as Nellie's Southern Kitchen.
Nick and Priyanka made a grand entrance as they stepped into the venue hand in hand. Chopra is seen on the posts on social media beaming happily in a white dress that's designed with appliqué detail. On his own end, Jonas is wearing a green shirt paired with dark pants.
Jonas and Chopra's signature logo design "NP" was etched on the napkins used at the cocktail. NP stands for the initials of their first names, and there was also a sign congratulating the couple outside the venue. 29-year-old Joe Jonas rocked onstage as he performed one of his band's hit while Nick and Priyanka danced surrounded by their guests.
Wedding Celebration
This recent celebration comes close to two months after Chopra and Jonas got married. On the 1st of December, 2018 they held their wedding at Umaid Bhawan Palace located in Jodhpur. The following day, they also celebrated the wedding in an Indian ceremony holding at the palace.
Before they celebrated the wedding, Chopra and Jonas had a Mehendi ceremony which was very colorful. The duo had intense henna designs on their hands. They also had a Sangeet which is a series of performances done in the couple's honor. After those ceremonies, they also held their first reception at a location in Delhi. Chopra was seen on social media platforms wearing an embroidered skirt paired with a long sleeved cropped blouse and a dupatta shawl.