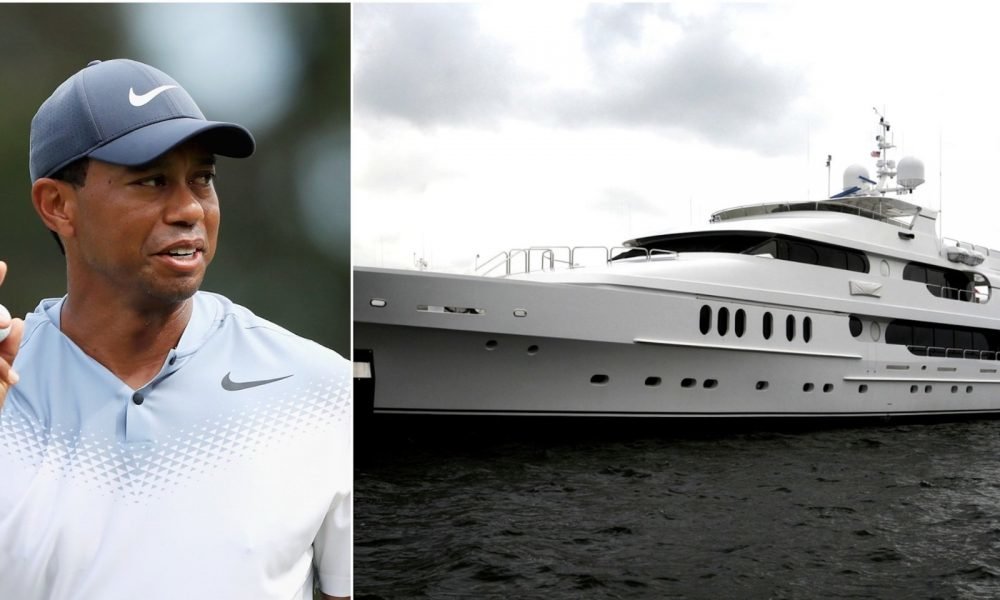 Tiger Woods' Massive Superyacht Comes with Some Insane Features and an Unbelievable Price Tag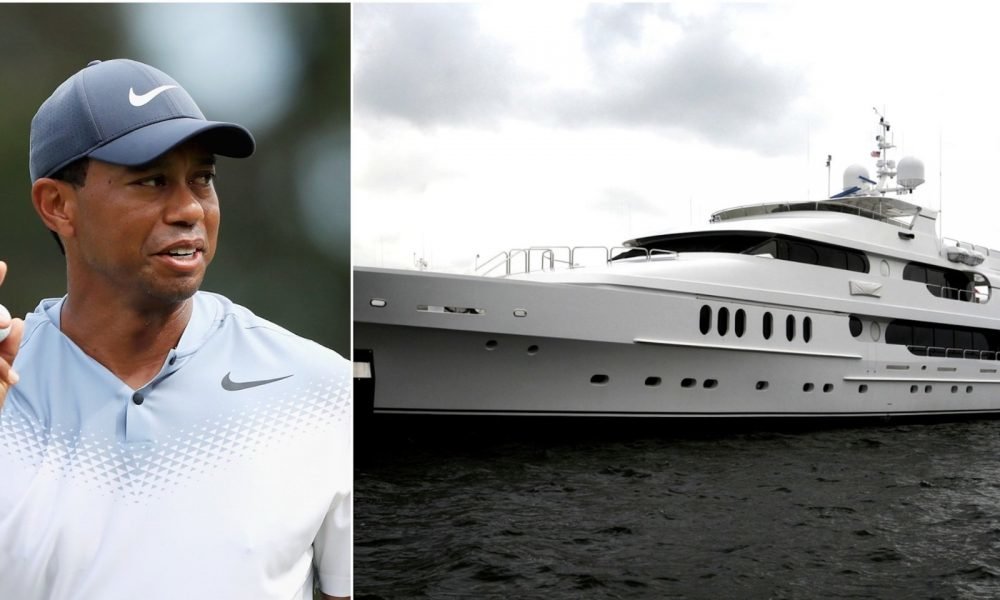 Last week, the renowned American professional golfer Tiger Woods attended the PGA Championship in New York. While most players arrived at the event in their expensive cars, Woods' entrance was a little unique.
The golf player chose to make an entrance on his luxurious superyacht which is now docked at Long Island. As if arriving in a huge boat wasn't flashy enough to send onlookers into shock and disbelief, fans were even more bewildered to discover its astounding value!
The Luxurious Yacht
The Reigning Master Champion is known for his extravagant lifestyle, flashy cars and huge mansions, but little do his fans know that he also owns an extremely private yacht named "Privacy" — how fitting. 
The boat was spotted last Monday morning at Long Island just in time for the PGA Championship. It was docked on Oyster Bay, around 13 miles from New York, however, the Oyster Bay management could not confirm if Woods was actually inside the vessel.
One of the staff members did confirm that the boat docked on their port indeed belonged to Woods. However, he wasn't sure whether Woods was actually in the area or staying in his boat for the ongoing tournament.
Ironically, Privacy attracts attention wherever it goes thanks to its gorgeous design and all-white exterior. If you spotted this boat docked on a port, wouldn't you wonder who owns it and how much they paid for it?
The Features
Tiger Woods' 6,500 square ft. vessel costs an astounding $20 million and features three luxurious floors with many rooms, plenty of open space and other amenities for private parties and boat cruises.
On board, you can see its five staterooms capable of accommodating ten guests per room. Meanwhile, Woods' dedicated nine crew members have their rooms in four separate cabins.
The guests surely won't have any dull moments since the yacht offers countless luxurious amenities. It has a fully-functional gym where they can work out and a jacuzzi on the dock where they can go for a swim while overlooking the vast blue waters.
And if you don't feel like taking the stairs, the boat features an elevator to take guests from one floor to another. And of course, for someone who loves partying and drinking as much as Woods does, the yacht would not be complete without a bar to serve wine, beer and cocktails.
Other Luxury
Aside from Woods' superyacht, prowling real-estates, and expensive cars, the renowned golfer also prefers to fly in style on his private Gulfstream G550 jet that he purchased for an astounding $54 million!
The aircraft can accommodate 18 people on board and can fly up to 7,500 miles on a single flight. Woods says he decided to buy the plane so that he can travel with convenience and privacy since navigating airports can get tricky, especially if you're a renowned celebrity.
Also, it gives him his much-needed privacy away from the media's prying eyes. When Woods is not in the mood to chase the clear blue waters, he prefers to fly and explore new places. Most of all, he uses his private jet for leisure whenever he wants to be alone or holidaying with his family and friends.
The Celebration
Just this Monday, Woods celebrated his newest Masters win at the White House after receiving an official invitation from President Trump. The famous golfer had 70 2-under shots to grab his one-stroke victory on April 14 in Augusta, Georgia.
His latest victory earned him his 5th Masters win as well as his 15th major golf championship. In celebration of this major milestone in his career, President Trump also gave Woods a Presidential Medal of Freedom award.