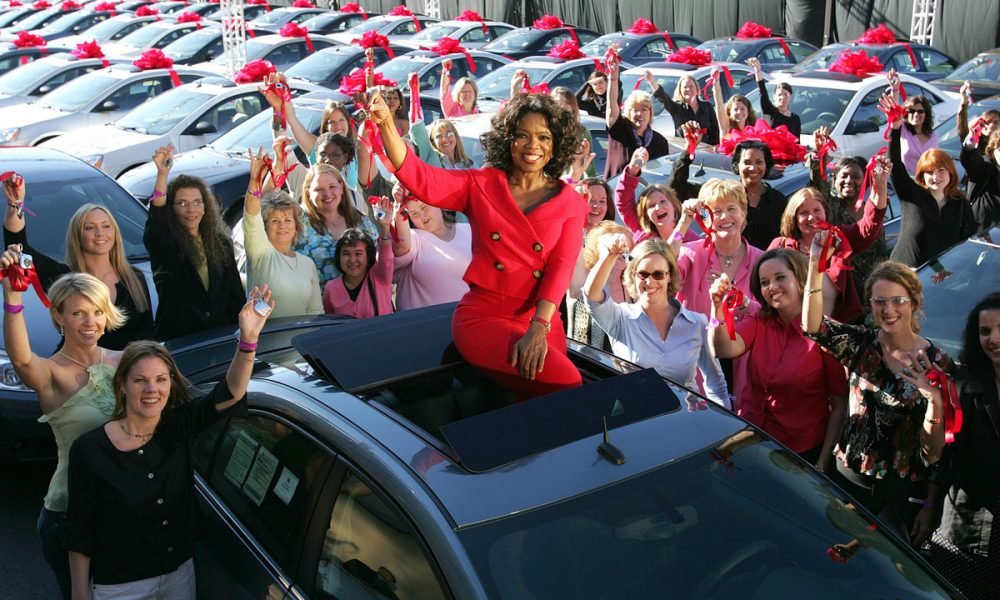 Remember When Oprah Gave Away 279 Free Cars? Well, They Weren't So 'Free' After All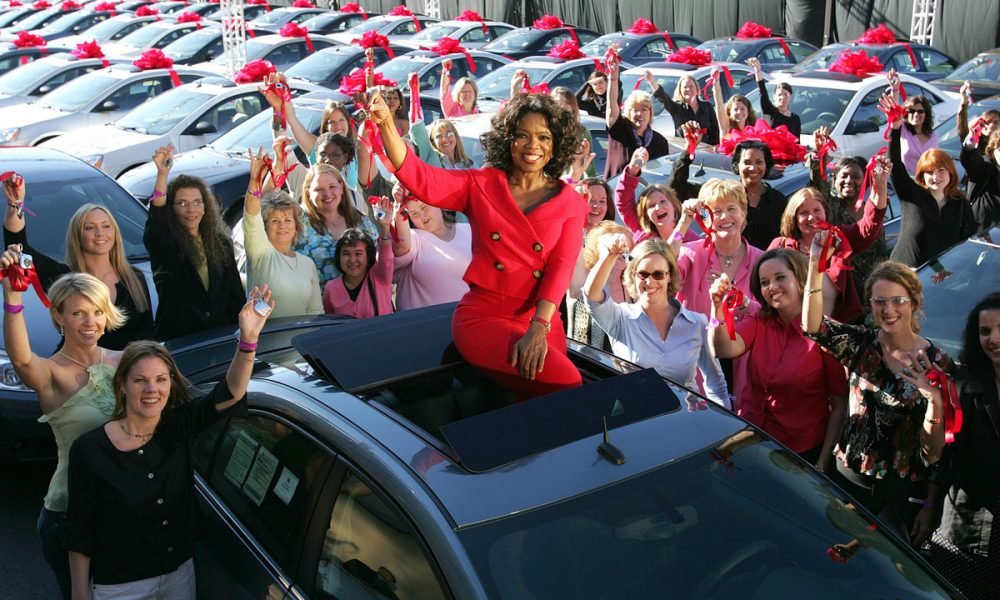 In 2004, Oprah made headlines when her show launched the iconic "You Get A Car" segment where their studio guests had a chance to win a car for free, but not without a catch! Let us uncover the staggering amount they had to pay to get a free vehicle from the show.  
The Iconic Car Giving Segment
The said segment was made possible thanks to their partnership with General Motors in which the company donated cars amounting to $8,000,000 worth in total! According to journalist Jenn White, Winfrey's best friend, Gayle King, first introduced the controversial gift-giving concept in a meeting with GMs's Pontiac brand executives. Oprah's producers convinced the manufacturer to increase their initial offer until they finally agreed to give every studio audience a G6 car, which paved a way to the iconic "You Get a Car" segment.
Despite the immense success of the segment, Oprah revealed she remained dubious about it. According to her, she wanted to ensure only those who really needed the vehicle got the chance to win it. That's when the producers started filtering the audience out by asking questions if they have a car or knowing their means of transportation to get to work.
The Hype
The hype of the segment increased as they staged 11 members from the audience and fulfilled their wildest dreams by giving away a shiny new car for free. She also announced a 12th car was also up for grabs. However, the audience must look for the right key hiding in the boxes they handed to the audience. The trick was to find the lucky viewer who held the key to the car.
In an instant, the studio exploded into cheerful chaos as most of the audience cried with happiness for getting a vehicle for free. That joyous moment also broke records and when it gained high TV-ratings. It also became a significant part of the show's pop culture. The home viewers might've thought everyone got their happy ending back then, but not without dropping this unexpected twist!
The Catch
One of the show's producers, Lisa Erspamer, said they discovered the studio audience still has to pay for the car's "gift tax." They thought the guests wouldn't need to pay any expenses anymore since they already shouldered the vehicle's registration and sales tax.
The staff was devastated when they discovered their audience started getting billing statement stating they need to pay an astounding $7,000 or more depending on their tax bracket for receiving the cars! The producers, as well as Oprah, remedied the problem by offering an option to the audience. If they didn't want to pay the gift tax, they could take cash instead.