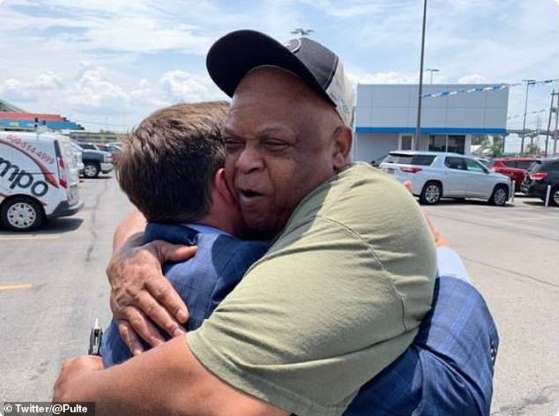 Struggling Army Veteran Receives $20,000-Car from Millionaire Who Promotes Twitter Philanthropy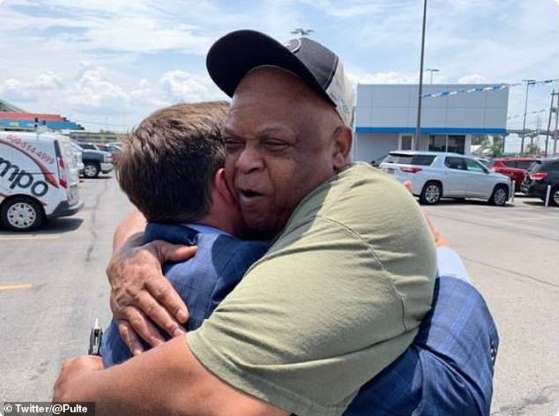 It's not usual to be given a new car by a random stranger, so you can consider it a miracle when it does happen to some people. Although everyone wishes to be at the receiving end of such generosity, some people really need it badly.
Thankfully, there are some wealthy people out there who are generous enough to share their riches with those in need. Take this Army veteran, for instance, who recently got the surprise of a lifetime after a rich businessman traveled a thousand miles just to give him a brand new car, as a token of gratitude for his sacrifices towards his homeland.
Car Giveaway
The lucky man in question was 59-year-old Horace Scott from New Orleans, who served the country from 1979 to 1982. Scott had been financially struggling to put together enough money to move into an apartment of his own, but thanks to the Air Force veteran and Code of Vets founder Gretchen Smith who informed Michigan millionaire Bill Pulte of the man's case.
Clueless of what's about to come, the homeless man stood in front of a car dealership after a retired colonel brought him to the place.
Once Horace learned of Scott's condition, he couldn't believe what he was hearing. After all, who could? This just happens on TV, but this was definitely real.
The recipient ecstatically said it was the best day of his life as Bill handed him the keys to a Chevrolet Trax, which was valued at $20,000. However, this wasn't the first time the affluent had done such a charitable act.
Earlier in August, the millionaire also did the same thing to another Air Force veteran who was supposed to buy a secondhand car. According to the friend of the 79-year-old recipient, there's no one more deserving than the man because he also helps other people and is active in the community.
Twitter Philanthropy
Did you know that the 31-year-old businessman has an interesting way of helping other people? Unlike other high-profile personalities who donate to big institutions and charities, Bill makes sure he delivers help to individuals himself.
Plus, he makes use of Twitter to find struggling people through the hashtag #twitterphilanthropy. This summer alone, he has already shelled out $100,000 on the giveaway, most of which was given to random followers who retweeted his statements.
The millionaire has helped throngs of those in need. He once gave $4,000 to a single mom to escape an abusive relationship. Bill also gave out $890 to a family for their groceries, while $675 to cover the electric bill of a stage three cancer patient.
Who Is This Millionaire?
Could this be just out of pure kindness? It is worth noting that Bill is the grandson of William Pulte, founder of one of the biggest real estate companies in the country. In short, he gets the money from his inheritance, that and he also runs the Detroit Blight Authority.
The more he offers to slather money to his followers, the more he gains new ones – on July 1, he only had a little over 10,000 on the platform but that ballooned to close to 450,000 in mid-August. He also asked Kylie Jenner to help popularize this trend.