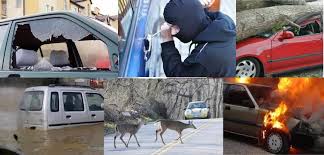 Comprehensive Car Insurance – What Are The Benefits?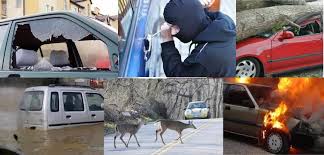 If you're wondering why you need to purchase comprehensive car insurance you have perhaps stumbled upon the right article. You may have a car and also the insurance according to the laws stipulated by the authorities. However is the car insurance offering you comprehensive protection and safeguarding you from financial ruin if you are ever involved in a major accident? It is important for you to understand insurance policies for vehicles can be purchased for affordable prices but in most cases, the policies do not offer comprehensive protection and are only covering the basic requirements.
Comprehensive car insurance is a policy which will offer you protection against damages to your vehicle which may be caused by accidents on the road along with the results of incidents that may be unrelated to the road accident. A comprehensive car insurance policy will also give you the coverage you need for incidents like damages to your car, theft, third-party cover along with deaths and injuries of third parties.
Competition among insurers would bring down the cost of health care insurance, just as it brings down the cost of car or homeowners insurance.
~Andrew P. Harris
You must consider a comprehensive car insurance policy for the reasons specified below:
Comprehensive Car Insurance Can Replace Your Vehicle If It's Stolen
Vehicle theft and hijacking are a popular business and if you are the owner of a vehicle can also be an unfortunate victim of this crime. Would you be able to purchase a new car if it is stolen by anyone especially if the model you own is an expensive variety? If your answer to this question is in the negative you should be safeguarding yourself by purchasing comprehensive car insurance. Remember the lending institution which financed the purchase of the car will not forgive the payments you need to make them just because your vehicle was stolen. If a comprehensive car insurance does not find it fit to replace your car the insurance company will ensure that the debt with the lending institution will at least be covered and give you an opportunity to apply for a fresh car loan.
Damage By Vandalism Is Also Covered By Comprehensive Car Insurance
If you have parked your car close to the pavement and a passerby decides to leave his or her impression on your car with a scratch or the vehicle is vandalized by a group of people who do not have any regard for the laws you can rest assured that the vehicle will be repaired by the company which sold you the comprehensive car insurance policy. If you do not have a policy of this type you will either have to drive a damaged vehicle or get it repaired by spending the money yourselves.
Comprehensive Car Insurance Also Protects Against Vagaries of the Weather
The weather also has the potential to damage your car especially when hailstones begin pouring down and damage the exteriors on the car. A comprehensive car insurance policy will ensure that the damages are covered and you will get the benefit of having the car repaired to look just as it was before the damages incurred.
Collision with Animals Is Also Covered By Comprehensive Car Insurance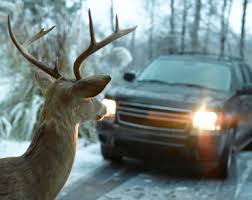 Cars colliding with animals is quite common and these accidents can happen at lightning speed. A collision with a buck can leave your car with major damages and the best way to safeguard your interest would be to have in hand a comprehensive car insurance policy. The policy will not ensure that animals do not collide with your vehicle but will certainly make sure your car is fully restored after the accident.
Safeguarding Yourselves Against Flood And Fire Damage
The area of your residence could be affected by wildfires or even a flood and would leave your vehicle not worthy for the roads. In either of these incidents, the comprehensive car insurance will ensure you have the money in your account to replace the vehicle or even to have it repaired for use again.
When you're setting up a budget, a general rule is to start with your fixed expenses – your housing and insurance payments, and car payment, if you own one. Jean Chatzky
~Jean Chatzky [/su_quote]
When you are trying to purchase car insurance you are advised to consider the benefits offered by the policy before making a purchase purely based on the price at which the policy is offered to you. Purchasing a comprehensive car insurance policy is always a better option because of the benefits it can offer.