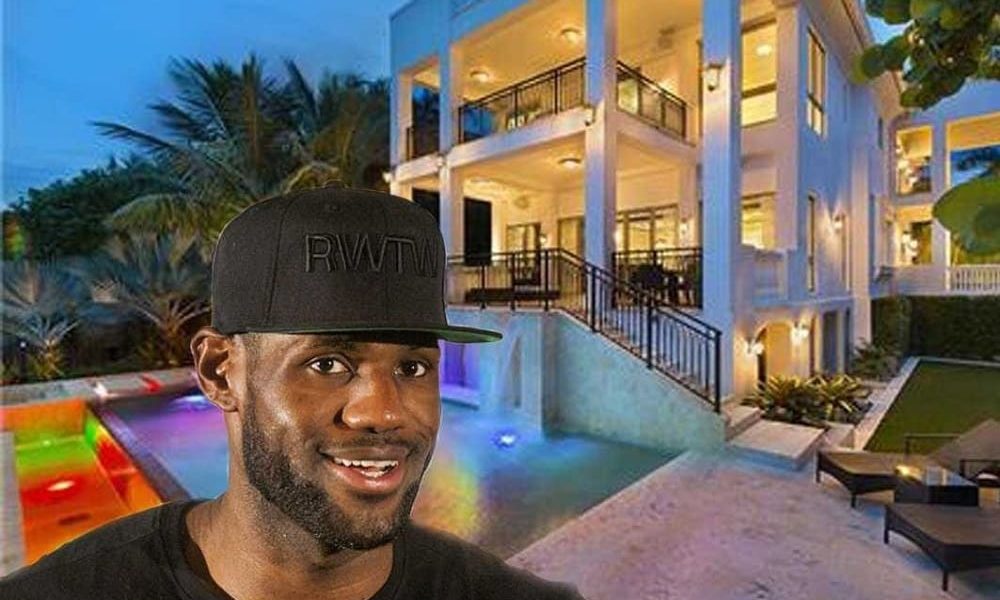 You Can Own LeBron James' Former Miami Base for $13.95M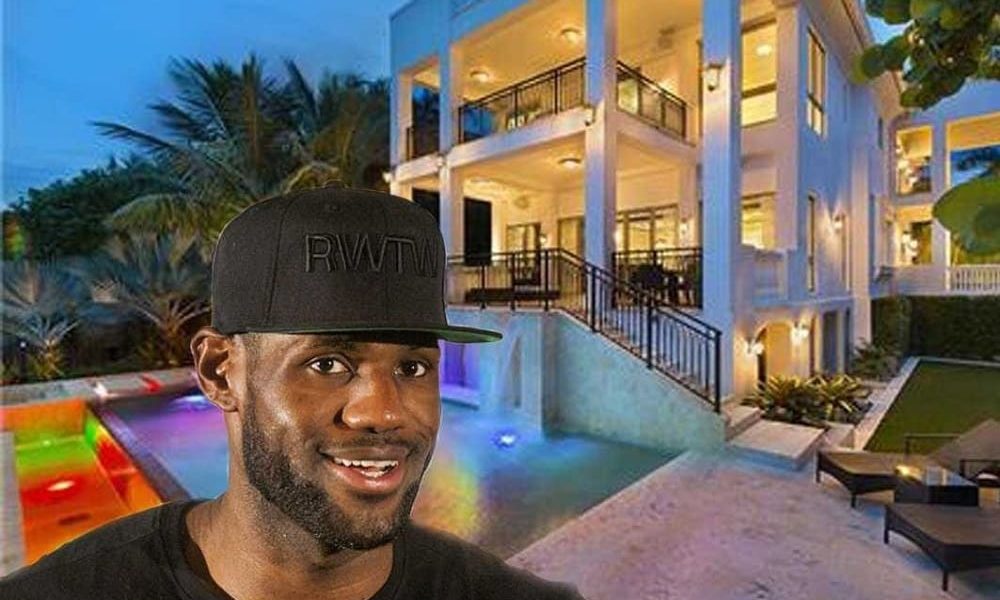 Now that he's playing for the Los Angeles Lakers, NBA superstar LeBron James has been living in a stunning mansion in Brentwood, California. He bought the 8-bedroom, 11-bathroom home in late 2017 for $23 million. 
But before that, he spent several years in a waterfront home in Miami while he was still part of the "Big Three" of the Miami Heat. Good news for hardcore LeBron fans, real estate investors, and those looking for a home: the property just recently appeared on the market with a price tag of $13.95 million.
The 12,178-square-foot mansion sitting on a half-acre compound overlooks the Biscayne Bay. Aside from the main house, the property also has a detached guesthouse and a handful of outdoor amenities, which include a concrete dock that can accommodate two 60-foot yachts.
The main house is built with 6 bedrooms and 8 and a half bathrooms. It is designed with a Mediterranean-style facade complete with red clay tile roof and crisp white exteriors.
Stepping inside the mansion, a sweeping staircase greets you that just adds a dramatic effect to the foyer. In the living room are tray ceilings and a wet bar situated off to one side of the common area.
James and his family probably had their famous Taco Tuesdays on the home's oversized center island that is set under patterned ceiling tiles smack at the center of a galley-style kitchen. The cooking space is accented with marble countertops and dark oak cabinetry for a luxurious home fit for "King James". 
The formal dining area is also located on the ground floor of the Miami mansion. It evokes an elegant and modern vibe thanks to the snowflake-like hanging globular lighting fixture found at the center of the room.
The home office pays tribute to James' former team with the team colors as the interior paint of the room. The walls are painted black while the recessed ceiling is colored black and red.
The master suite boasts a spacious bedroom area. Glass doors then lead to a private balcony. There is also an en suite bathroom design with features reminiscent of a spa.
The NBA star is famous for his house parties with his teammates and friends. And he probably had a lot of room for that in his former mansion with several amenities. There is the home theater for a more laid-back chillout session. A wine cellar holds bottles of liquor for dinners and nightcaps. While the adults had a gym, their kids also had a playroom. For pool parties, the home has the perfect blue infinity pool that is situated between the house and the bay. For an added touch of luxury to an already luxurious outdoor amenity, the pool also has a swim-up bar.
James has sold this Miami mansion in 2015 for $13.4 million. Since then, he has spent most of his time in an L.A. mansion he purchased in 2017 for $23 million. Aside from that, he also has a home in his hometown of Akron, Ohio and another property in Brentwood.