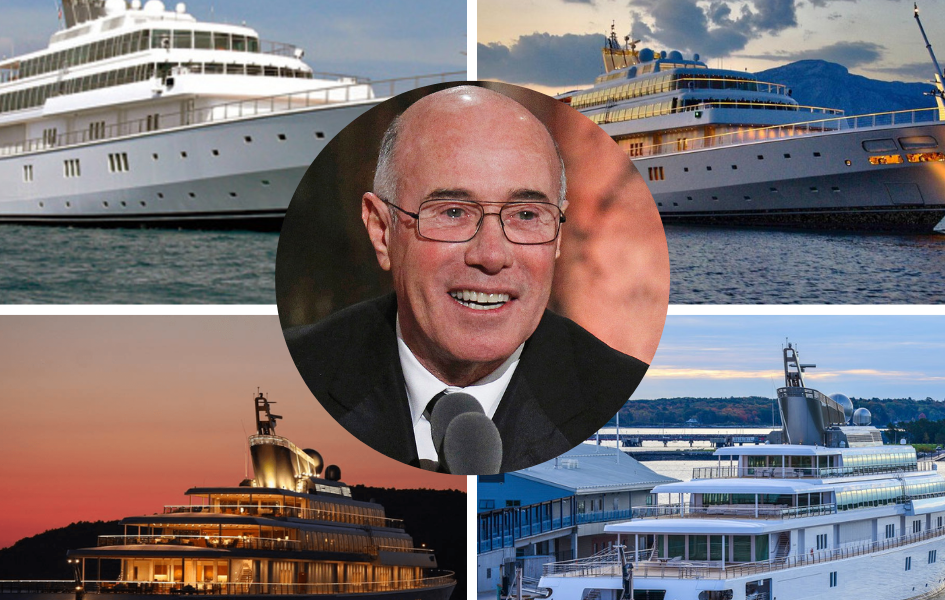 Obama, Julia Roberts, Madonna and More Celebrities Who Have Partied on David Geffen's $590 Million Yacht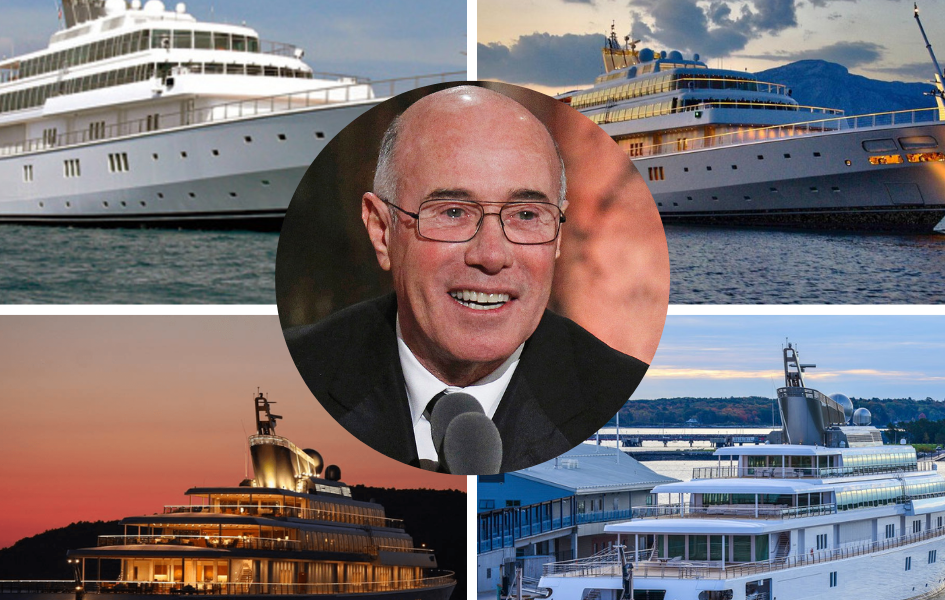 Billionaires love showing off their wealth whether it's through their massive private jets, a fleet of expensive cars or mega yachts. We've already taken a sneak peek into the luxurious yacht belonging to one of the world's richest men, Roman Abramovich.
Now, another business tycoon is getting ahead in the race of luxury vessels with his mega-yacht, Rising Sun. Entertainment tycoon and billionaire, David Geffen, had the 454-foot cruiser built in 2004 with co-owner, Larry Ellison, but in 2010, he bought Ellison's share and became the sole owner of the yacht.
Ever since, he has thrown many high-profile boat parties with some of the biggest celebrity guests including the Obamas, Julia Roberts and Madonna, to name a few.
The Owner
For those who don't know, David Geffen is a powerful tycoon who has made billions from his entertainment business. Geffen founded Asylum Records in the 1970s which went on to produce music for some of the most iconic rock bands like Aerosmith, Eagles, and Guns N Roses.
After 20 years of growing his record label, Geffen sold his company for an astounding US$550 million to MCA Records.
As of this writing, Geffen's net worth has already soared to a staggering $6.8 billion! His immense wealth has enabled him to start several philanthropic organizations to give back to his community while splurging on his expensive hobbies without draining his bank account. One of Geffen's insane hobbies includes buying expensive yachts.
The Rising Sun
In 2004, the renowned businessman went to Germany to visit Lurrsen – a legendary yacht manufacturing company with the idea to build one of the biggest superyachts this world had ever seen, going by the name Rising Sun.
Geffen recruited a team of the best boat designers under the supervision of late Jon Bannenberg to put his own personal touches to the vessel.
The sprawling 138-meter superyacht features an overwhelming 8,000 square meters of living area as well as a spacious deck for its guests.
The Features
With a yacht as luxurious as his, Geffen is proud to show it off to some of his A-lister guests, celebrities, and royalties. His superyacht offers luxurious amenities, five spacious floors where the guests can relax and enjoy the sun.
It also has bathrooms equipped with Jacuzzi as well as onyx-fashioned countertops to match the vessel's elegance.
The Rising Sun is spacious enough to accommodate 43 cabin crew members to attend to the guests' needs. The vessel also features an aluminum superstructure, steel hull, and chromium-plated hawsehole. Its cruising speed can go up to 26-28 knots to make the journey shorter and easier.
The Luxurious Amenities
If you need any further proof that Geffen's yacht is nothing short of a large mansion (or even two), the vessel also features a fully-equipped gymnasium where his visitors can exercise and stay in shape.
He also keeps his wine cellar stocked with the finest bottles of champagne and wine for guests to enjoy while dining out on the deck.
The Rising Sun also has a sauna and spa for those who want a relaxing massage after a long day of partying. Among some of its other impressive amenities is a massive basketball court on the main deck for those who love sports.
The Rising Sun also has its own private cinema with a large plasma screen to entertain celebrities and royals. But the vessel's most impressive feature is its helicopter pad where private jets can land with ease.