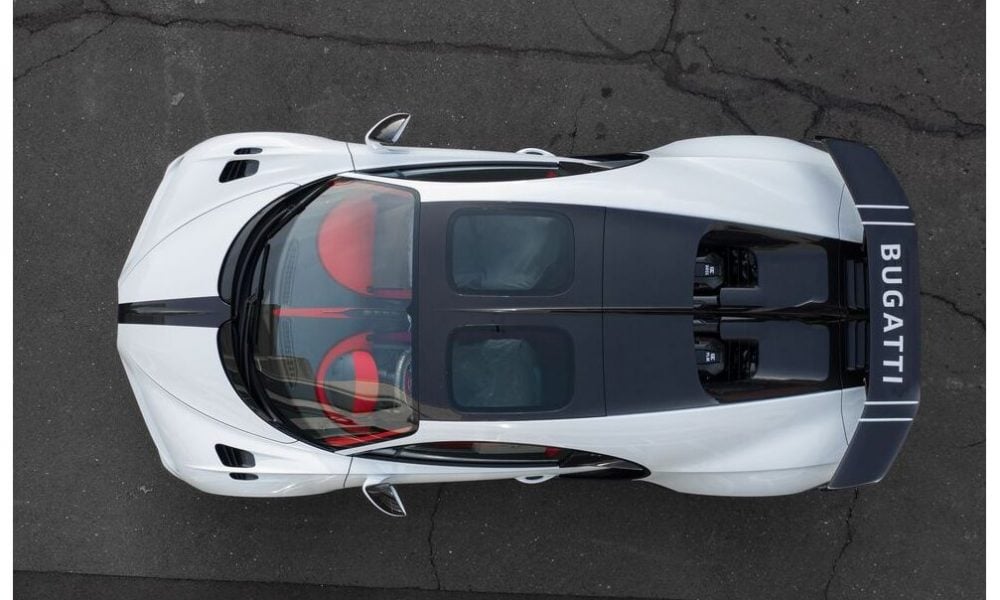 First $3.6 Million Bugatti Chiron Pur Sports Shipped to Owner in Connecticut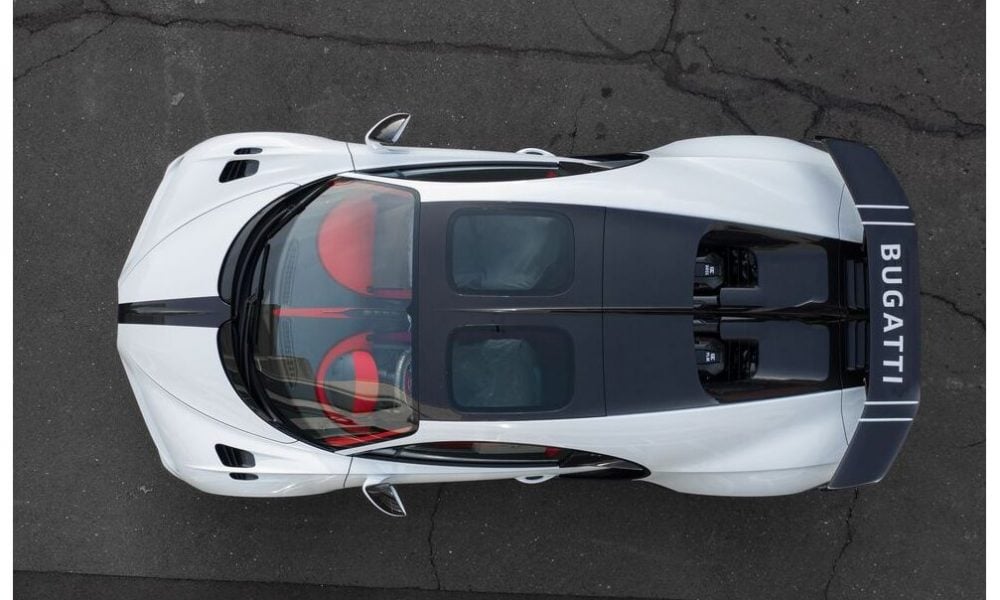 Only recently, Bugatti decided on a switch in its manufactural direction towards track-focused cars. Now, this doesn't mean that the automaker conglomerate is planning on withdrawing its name from the list of swiftest straight-line accelerating cars either. We've been getting teased for a while now through the French automaker's social media, and finally, we can feast our eyes on the beast it just created.
From Bugatti's desire to touch auto-based summits come the Chiron Pur Sports- and guess what? The first of 60 vehicles have just touched soil in the US and is currently stationed at Greenwich, Connecticut.
Inside the Sports Beast
From initial information made public by the automaker, we've learned that the standard Chiron is 110 pounds heavier than its new sports counterpart. The Chiron Pur Sports boasts specially created Michelin Sport Cup 2R tires, with a lighter set of wheels. It has a fixed 74.8 inch rear spoiler, a huge rear diffuser that spits out a lightweight 3D printed titanium exhaust, and a stiffer suspension.
At the heart of the Pur Sports sits a quad-turbocharged W-16 8.0-liter engine, which, like the standard Chiron, gives an output of 1500 horsepower. The redline, however, runs up to 6900-rpm. While Bugatti claims that, in 2.3 seconds, the engine reaches 62-mph, a test by Car and Driver told a 60-mph story in 2.4 seconds. Regardless, the auto-blog pays accolade to the engine for being one of the fastest they have ever tested.
How Does It Fare Against Other Vehicles?
Before hypercar hp exceeded four digits, it used to be incredibly difficult to join the 200-mph club. In the Bugatti Chiron Sports, admission takes only 15.7 seconds within 3100 feet of the road. However, its 60-mph 2.4 seconds falls behind the 911 Turbo S's (2.2) and Porsche 918 Spyder's (2.1). What it does match, though, is the speed of its predecessor from over a decade: the Veyron, as well as the Porsche Taycan Turbo S and the Tesla Model S. The culprit in this regard is none other than Bugatti's 4544 pounds.
Though the automaker did realize this error and added lightweight elements to the Chiron Pur Sports, there still remains some room for improvement.
The First Sale
The very first model of the Bugatti Chiron Pur Sports was sold to a customer in Greenwich, Connecticut for $3.6 million. Since only 60 pieces will be built of the limited edition sports car, it'll be interesting to see who and where the remainder 59 get shipped.