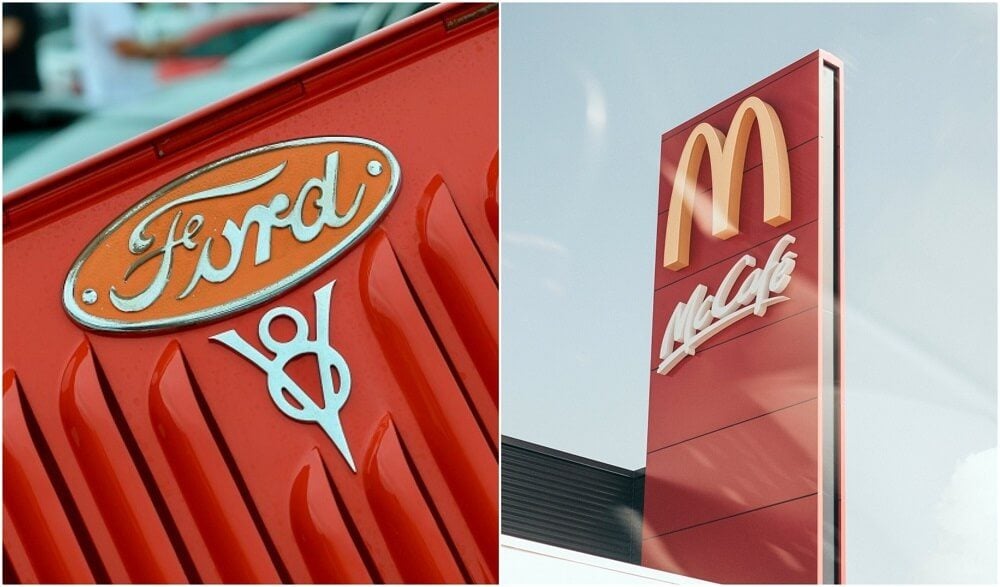 Ford & McDonald's Are an Unusual Pairing Working Together For This Remarkable Goal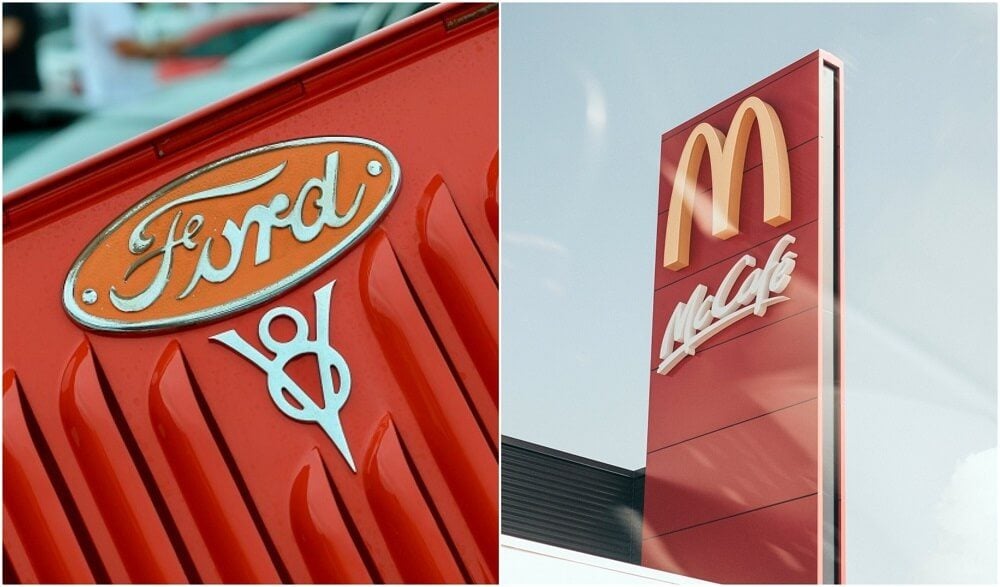 Most people wouldn't really usually think of Ford and McDonald's, especially as collaborators. But the two quintessential American brands are working together on a project that'll help the car manufacturer make their vehicles more sustainable using an unusual thing.
Cars & Coffee
It's no secret that McDonald's, while famous in the world for their food fare, has also dabbled in providing people their daily caffeine fix. This venture into coffee leaves them with a waste called coffee chaff, which is the husk of the bean that gets removed during the regular roasting process.
Usually, these would be turned to mulch or thrown away but Ford is looking to put them to good use. The chaff can reportedly be used formed into pellets and molded into various shapes when they heated and mixed with additives. The car manufacturer is planning to use these for both under the hood and interior car components for their vehicles.
When Ford succeeds in rolling out this plan, their car parts would end up 20% lighter. This, in turn, makes Ford cars more fuel-efficient and leads to up to 25% in energy savings for the manufacturer during the molding stage.
What more, the chaff material would also react better to heat, according to Debbie Mielewski, who leads the brand's sustainable materials team. Working with Competitive Green Technologies, Ford will start by producing headlamp housings first.
These components will reportedly be used for the making of the company's Lincoln Continental model. It's estimated that about 300,000 beans worth of chaffs would be needed to create one headlight housing.
Sustainability Partnership
This partnership is a part of McDonald's attempts at working with other companies for sustainability efforts. It plans on diverting a 'significant portion' of its entire coffee chaff waste from its North American operations to Ford.
This won't be the only time the two giants would be working together though as they explore more ways to use the fast-food joint's scraps. Mielewski particularly notes that they could probably find ways to use McDonald's French fry potato peels and ketchup discards.
Meanwhile, McDonald's has also begun other sustainability initiatives in other aspects of their production. For one, they are one of the founders of the Global Roundtable for Sustainable Beef (GRSB), which brings together various stakeholders in the beef production industry.
Ford's Other Efforts
Ford, similarly, has committed itself to make their production processes more sustainable and environment-friendly. The company has actually set a 2035 goal for them to use 100% renewable energy in all of their manufacturing plants. They've also expressed their commitment to having zero air emissions in their facilities while supporting CO2 reductions that are consistent with the Paris Climate Accord.