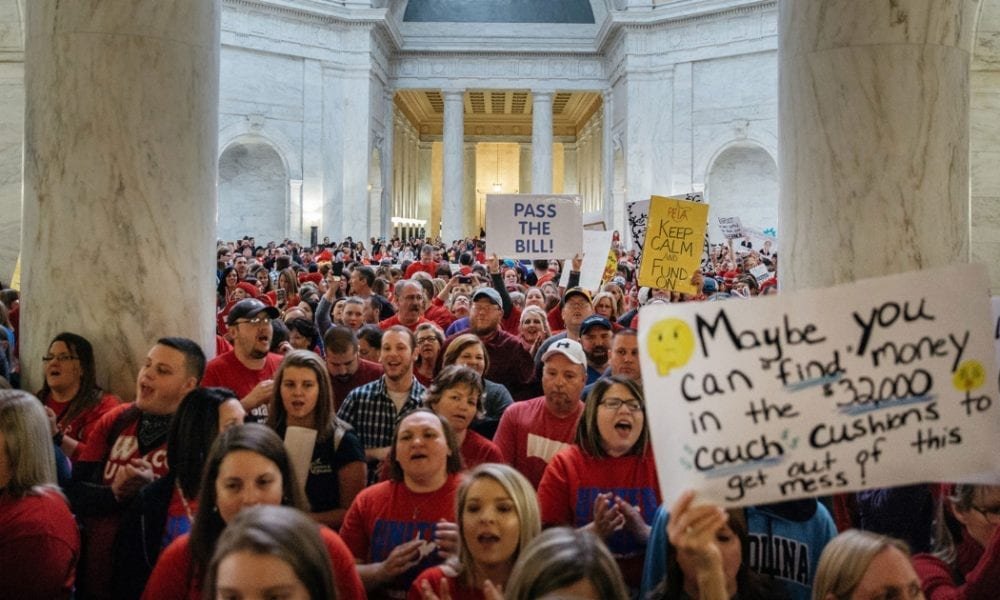 Solidarity Forever: Oklahoma Teachers still on Strike Despite $6,100 Pay Raise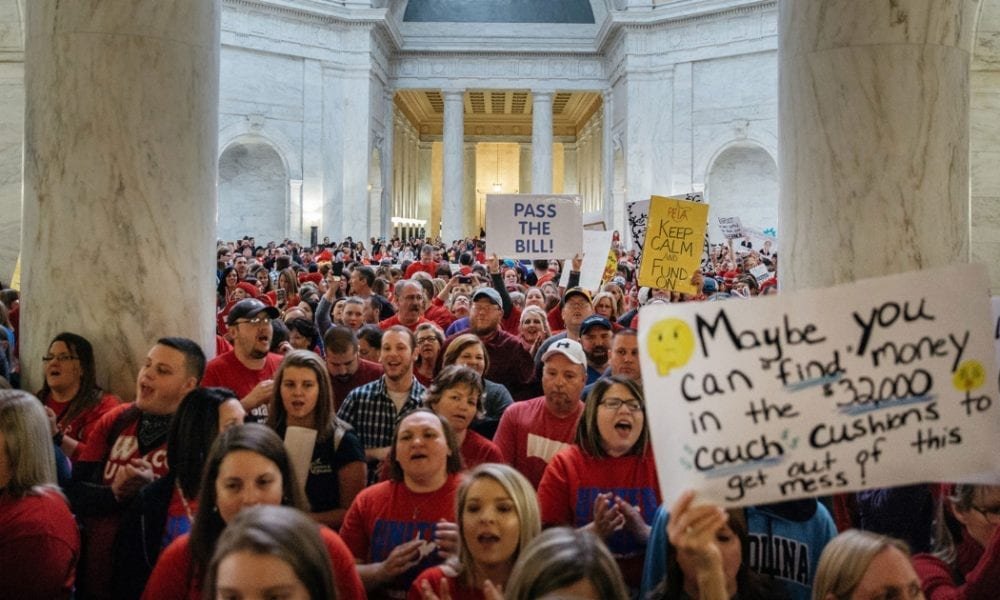 Oklahoma teachers are on a mission. According to them, they would like to see the current state of education in their state. Just last month, they had made their demands known to the heads of education in their state by staging 'walkouts'.
So adamant were they that they compelled Oklahoma lawmakers to review their plight. As such, last Thursday witnessed the passing of a bill by the Oklahoma lawmakers set to rapidly bolster the teachers' fiscal prospects. The bill ensured that each teacher would at least see an increment of $6,100 in his or her salary monies.
At present, the lawmakers have only been willing to offer the teachers and other state workers a 5% pay hike. For a moment, the move saw an end to the previous impasse between teachers and administrators in the state. On Wednesday, Arizona witnessed teachers in their thousands make their way to the state capital. Their demands? A 20% pay rise and an increment in funding per student.
Bills
Oklahoma Governor Mary Fallin released a statement on Wednesday about a new bill she expected to sign on Thursday. This is irrespective of whether or not the teacher's strike continues. She touted it as being the largest ever teacher pay rise in the state's history. The Oklahoma bill, HB1010XX, will see an increase in taxes on items like cigarettes, lodging, and fuel.
The increase in taxes would then support the teachers raise demands. On average, each teacher will take home a 16% pay rise.
However, the Oklahoma Education Association are calling for a $10,000 increase in teacher pay. They expect the monies to be implemented over the next three years. Other demands include a $5,000 for fellow support professionals over three years. After cuts in the budget in the previous years, they are also seeking the restoration of millions of dollars in education funding.
Statistics
The National Education Association ranking places Oklahoma in 49th place in terms of average teacher pay. Only Mississippi and South Dakota rank lower on the list. In another statistic, Oklahoma is ranked 47th in expenditure for public K-12 students. On average, Oklahoma's take home is $45,276, as per statistics in 2016. This figure falls slightly below 2015's numbers.
The President of the Oklahoma Education Association, Alicia Priest, made her take on the whole subject matter heard. While lauding the move, she acknowledged that the move would not effectively undo a decade of neglect. She proposed the members of the legislature would need to invest more in classrooms. She called on teachers to band together and head to the capitol in order to put members of the Senate to task. In her Facebook video, she appealed for teachers to heed her call and show up in their thousands.
The teachers' walkout has disrupted learning in hundreds of school and led to their closure. It is expected that the schools will remain shut all through the week. The strike in Oklahoma joins a bigger movement by teachers around the country. Teachers in West Virginia and Arizona have conducted rallies in a bid to see an increment in their pay and education investment.
Monday also witnessed teachers in Kentucky strike in a bid to see improvements in their pension reform plan. The Kentucky teachers made sure their demands were heard by making their way to the state's capital, Frankfort.