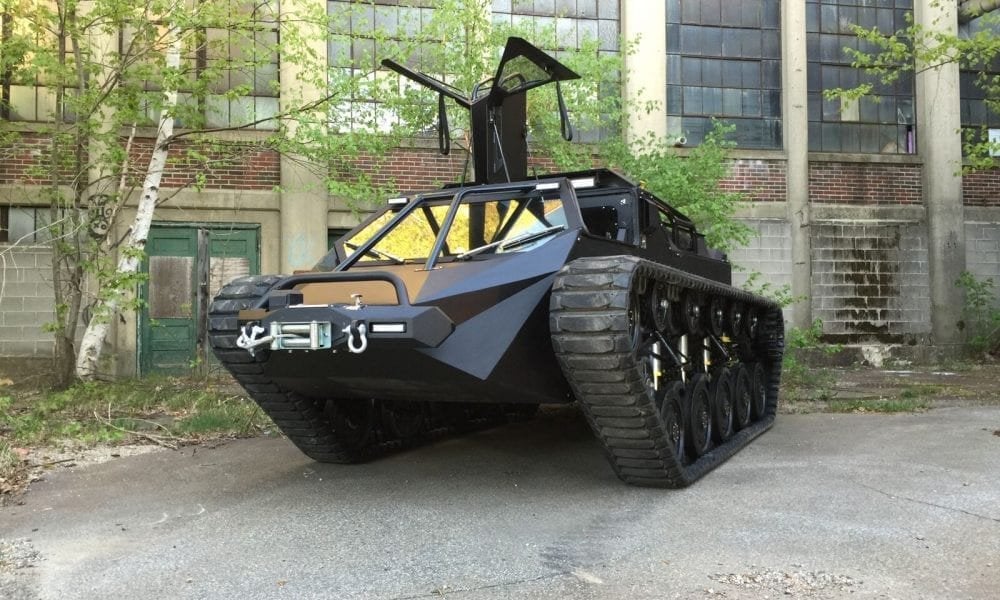 Meet The Luxury Super Tank – Ripsaw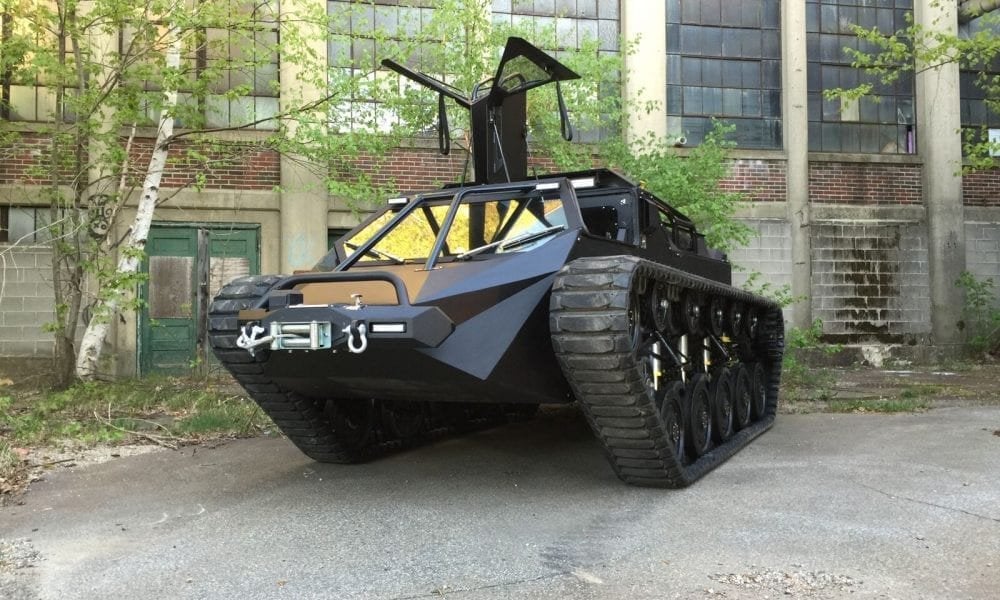 Most people will never think of a tank when considering luxury vehicles, but, as soon as you see all that Ripsaw has to offer, you will start thinking about just how amazing it would be to have a tank as a civilian!
"I am emotional about engines, if you hurt my car, you hurt my heart." 
― Amit Kalantri
 
When the going gets tough – get yourself a tank!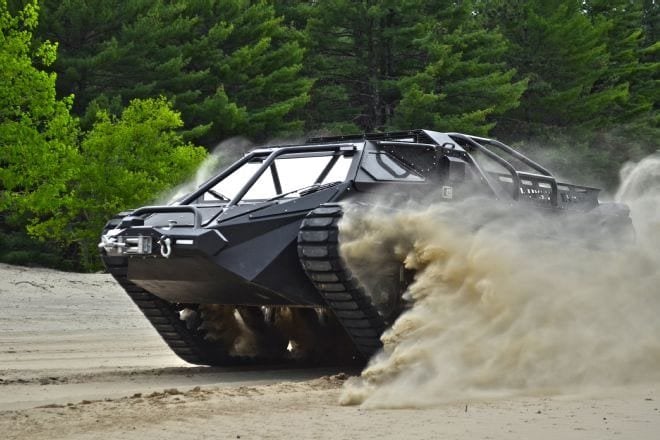 In the imaginary post-apocalyptic dystopian hellscape that waits just around the corner in every sci-fi movie and series, there's nothing better than a tough-as-nails tank-SUV combo to get you through terrible scenarios that will inevitably happen.
All jokes aside, there will probably never be a crisis that will demand you to have a vehicle like this one. However, once you see what Ripsaw EV2 (Extreme Vehicle 2) can do, it will climb on top of your Christmas wish list.
Ripsaw was designed and built for the military at first, but now it's available to civilians for $295,000. And that's just the base version. If you have a car fantasy, and you decide to treat yourself to one of these, this is a fantastic chance for you to customize a tank to your liking.
The company that made it describes EV2 as a "handcrafted, limited-run, high-end, luxury super tank developed for the public and extreme off road recreation."
 
What can be more extreme for recreation than a tank?
This awe-inspiring two-seater was handcrafted over a period of 6 months, and it is powered by a 600 horsepower Duramax diesel engine mated to an Allison automatic transmission. It goes from 0-60 in 3,5 seconds. This beast is capable of hitting speeds over 100 miles per hour despite its size, and it is amazing. The sense of power it gives off is just above anything any standard vehicle can offer. The manufacturer says that this is the fastest tracked vehicle ever developed, and we trust them.
 What about its equipment?
Not only is it powerful but this vehicle is also insanely well-equipped. It comes with climate control, gullwing doors, high-end leather seats, a sound system, and an LCD screen that has an integrated backup camera display. Overall effect? When you are in it, you feel like you are behind the steering wheel of a fighter jet and not an ATV.  To some, it might look like a tracked, buff version of a DeLorean rather than like a tank. It seems that manufacturers weren't thinking only of its battle-value, but they also paid a lot of attention to the design.
The whole rig is mounted on top of a pair of high-grade rubber tracks that are each worth as a base-model Jeep Wrangler, and its aerospace-aluminum hull can be customized to float. It also has advanced suspension tracks that help the huge engine that sits in the back to give this vehicle an acceleration that can rival most sports cars.
All terrain has been taken rather seriously here as this custom-made machine can trek across all terrains including desert, snow, and ice.
When its fuel tank is full to the brim (it has a 40-gallon capacity) this all-terrain monster can go 300 miles without a refill, and that's great, especially if you take into consideration that EV2 has around 9,000 pounds to carry around!
 
The US army is using it!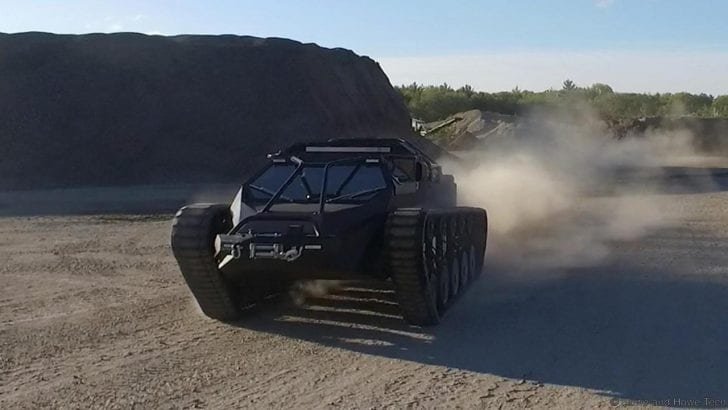 The U.S. Army is still testing this bad boy, as a lightweight tracked vehicle might find many uses in future combat operations. At first, the Army wanted this to be a high-speed super tank, but in time, they found other applications. Currently, it is undergoing evaluations at Picatinny Arsenal in New Jersey. Who knows what the military will come up with for this amazing little tank.
Sadly, the vehicle the Army is testing and Ripsaw EV2 are not exactly the same as the manufacturer, Howe and Howe Technologies Inc, of Waterboro Maine, has somewhat adapted the vehicle for commercial buyers.
The militarized version of Ripsaw appears in the newest sequel of the famous Fast and Furious franchise, The Fate of the Furious. Before that, these souped up tanks had their movie debut as the Peacemaker chase vehicles in Mad Max: Fury Road. In the Hollywood hit, Ripsaw was modified to have a car body on top.
So it's no wonder this luxury vehicle that looks like a cross between a moon buggy and a Batmobile is quickly becoming one of the world's most sought after high-performance rides.