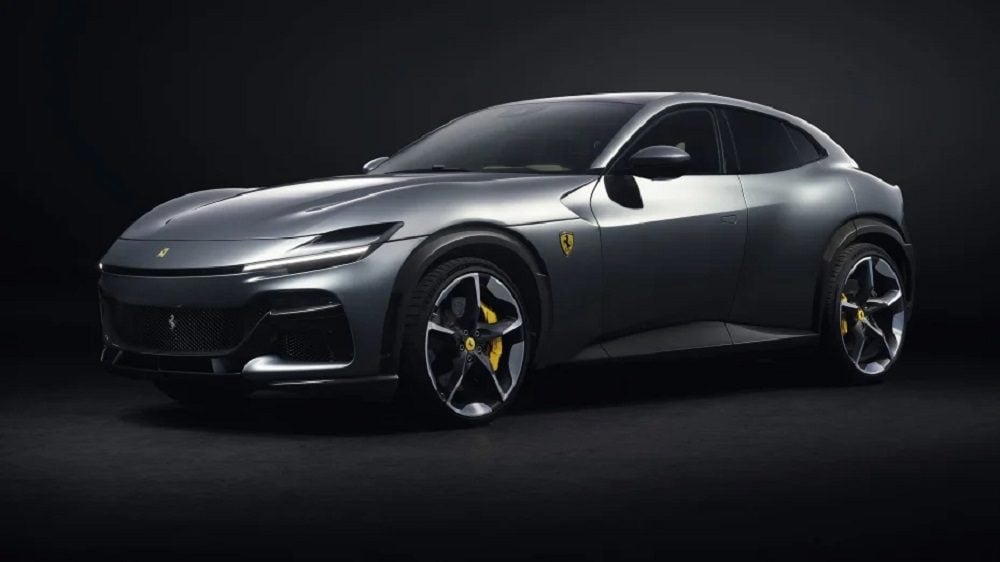 2023 Ferrari Purosangue Debuts With Four Doors And Four Seats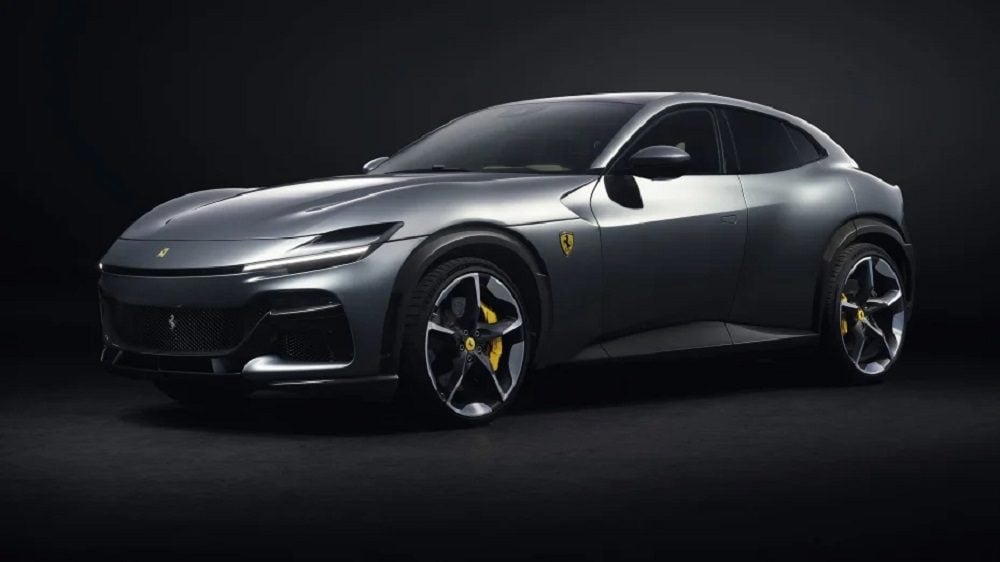 After three-and-a-half decades, Ferrari finally launched its first four-door model in 2022. The new Purosangue model, part of a collection that includes the sleek Roma and contemporary 296 and the untamed SF90 and opulent 812, enters the roster. Depending on your point of view, it's either long overdue or a move so abhorrent that Old Man Enzo ought to storm out of the San Cataldo Cemetery and into a Ferrari board meeting to brawl.  
Ferrari rejects the notion that the new model actually qualifies as a sport utility vehicle. It is being referred to as a four-door, four-seater sports automobile instead. They are even referring to it as a GT rather than an SUV. Some purists would consider this entire Ferrari addition to an SUV to be suicide. Ferrari initially pledged never to construct one.
The word "Purosangue" is French for "thoroughbred." The new Purosangue was unveiled by Italian luxury vehicle manufacturer Ferrari, who stated that costs would begin at $384.7k. According to Ferrari, delivery of the four-door, four-wheel-drive vehicle will begin in the second quarter of 2023 in Europe, and the third quarter in the United States.
Engine and performance
Critically speaking, Purosangue doesn't even try to implement a green drivetrain, at least not now. A big, naturally aspirated 6.5-liter V12, boasting the highest output of any Ferrari GT in history with 715 horsepower and 528 pound-feet of torque, is what the new kid on the block does, embracing the old school. The mill's ability to produce 80% of its torque at just 2,100 rpm, its maximum rotational speed of 8,250 rpm, and its peak horsepower at 7,750 rpm should provide for an interesting powerband.
 The Purosange will compete with such exotic SUVs as the Rolls Royce Cullinan, Bentley Bentayga, Lamborghini Urus, and Aston Martin DBX. According to estimates, the Purosangue can reach 62 mph in 3.3 seconds and reach a top speed of more than 192 mph. The new model has an all-wheel-drive drivetrain, similar to the GTC4Lusso, and the front drive unit disengages above fourth gear and/or approximately 125 mph.
Interior and comfort
The Purosangue has equipped with a set of sleek rear-hinged coach-style (also known as "suicide") rear doors that are said to make it simpler to access the back seat while maintaining a two-door appearance. It is the only current Ferrari to offer actual seating for four riders. There are center consoles in both rows, and the front and back seats are individual buckets, so there isn't a bench in the back for a fifth passenger on occasion. Of course, Ferrari-grade materials are used throughout the cabin.
Most of the vehicle's controls are managed through the steering wheel, making it an understatement to say that the cockpit is driver-oriented. The absence of a center-mounted infotainment touchscreen is a great surprise in this era of center-stack screens that resemble tablets. Although a glass roof is an option, opting for the conventional carbon-fiber roof panel will reduce weight if you don't mind viewing the sun while driving.