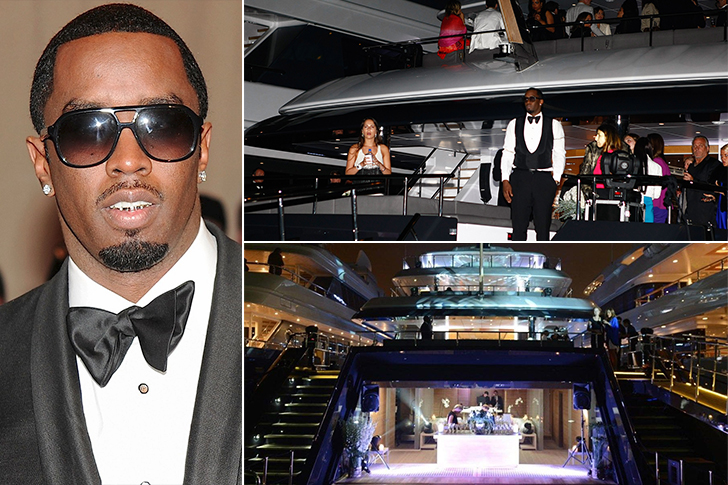 P Diddy is Obsessed With His $65-Million Superyacht Because of These Astonishing Features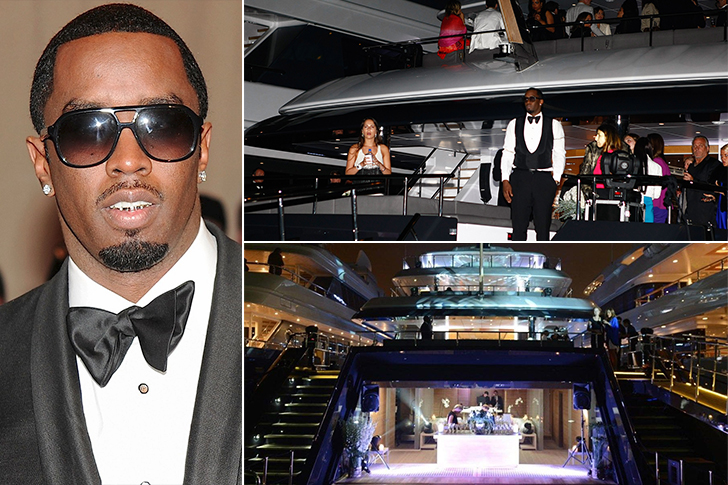 There's no doubt that Sean "Diddy" Combs is one of the most affluential names in the entertainment industry. The rapper-turned-entrepreneur has built a formidable business empire on his music career, but like many other inspiring rags-to-riches stories, Diddy's also starts from a poor neighborhood of Harlem, New York. 
From a very early age, the hip hop icon had a knack for business and he often helped his mother put food on the table through various pursuits like delivering newspapers and attending doors and lavatories.
As a single parent, Diddy's mother worked 4 jobs to make ends meet, and it was her dedication to giving her son the right upbringing that motivated Diddy to change his destiny.
Fast forward to 1993 and Diddy was already making huge strides in the music industry. After cementing his status as a talented artist, he started his own record label under the name of 'Bad Boy Records'.
Today he has accumulated a net worth of $820 million, according to Forbes. Being one of the richest celebrities in Hollywood, Diddy has amassed a fleet of expensive cars like Rolls Royce, lavish mansions and private jets.
That's why fans weren't too surprised when news of Diddy buying a superyacht started circulating in 2012. Even though the rapper denied purchasing the vessel, he did admit that he spends a staggering amount to charter his favorite ship.
The Controversial Yacht
Since 2007, the 54-meter CRN, Maraya superyacht is often associated with Diddy's name. The yacht, designed by the Italian shipyard named Ferretti Group, features a plethora of luxurious amenities including an elevator, powerful jet skis, and equipment for water sports.
Maraya also offers a giant hot tub and sundeck for those who want to do some sunbathing or relaxing after a long day. The sundeck can also be transformed into a spacious dance floor if Diddy is in the mood to throw a boat party for his high-profile guests.
Interior Design
The spacious yacht is a palace in its own rights with a fully-equipped gym to accommodate the health conscious and a private cinema for the guests' entertainment. With a price tag of $65 million, Maraya's interior is a blend of innovation and elegance, featuring Italian-style wooden walls complemented by soft furnishing colors.
The yacht also employs modern lighting that softly illuminates the space, adding to its cozy atmosphere. It also offers state-of-the-art audiovisual equipment like a rotating flat-screen smart TV that can be viewed in both the dining room and the lounge area.
The Main Deck
Meanwhile, the main deck features six cabins with king-sized bedrooms, lavish bathrooms, and folding balcony windows to wake up to an amazing view every morning. The cabin's entrance also has a private office to hold meetings but it can also be used as a lounging area to relax with friends and family.
Maraya also prides itself with having a highly innovative navigational equipment for accurate cruising. Just behind the wheelhouse, you can find the vessel's spacious upper deck which can be transformed into a hall for hosting parties and dinners for small gatherings. The area can accommodate up to 14 guests outside.
Diddy's New Favorite Yacht
Aside from Maraya, Diddy recently chartered another 65-meter superyacht, Double Down, for an astounding €415,000 per week. The renowned American businessman, John Rosatti, acquired the vessel for a staggering €36 million. Diddy enjoys the vessel's panoramic glass windows and spacious sky lounge equipped with sofas and a bar where he can sip on cocktails and unwind.