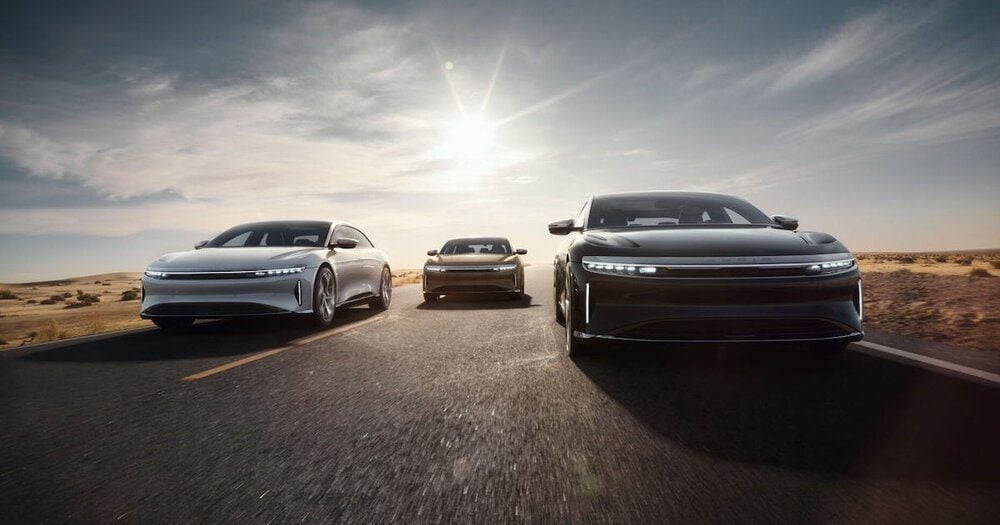 Lucid Ups Its Game By Revealing DreamDrive – "An Advanced Driver Assistance System"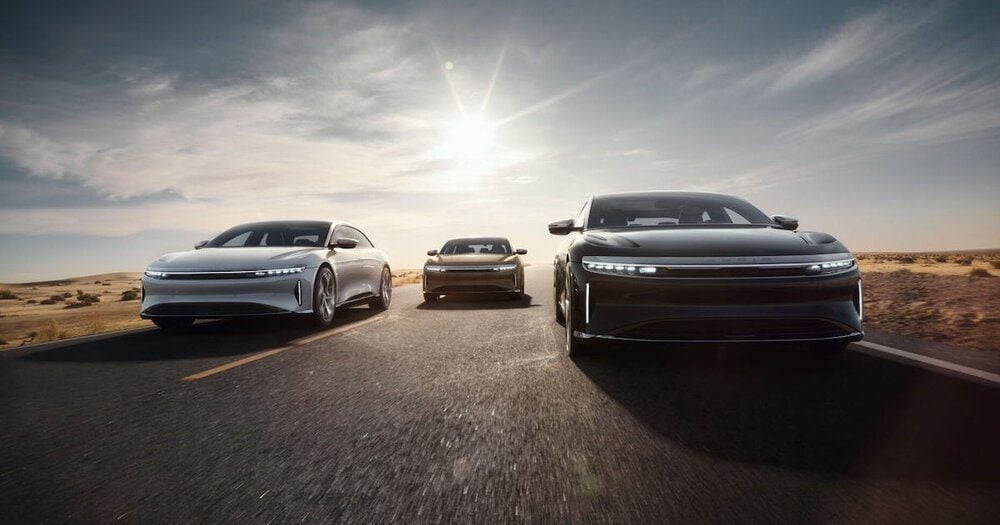 Ever since electrification changed the face of the automotive industry, automakers have been trying to adapt to the new normal. Some have been focusing on safety, some on providing better features, and others on enhancing the speed in their electric vehicles (EVs). Among them, if there's anyone who's offering all of the above in one compact car, it's Lucid Motors! 
Recently the American automaker unveiled DreamDrive, its unique driver-assist system, and car enthusiasts couldn't stop gushing over it. 
Do you want to know what the new system looks like? Well, then hop on!
A look at what went into making DreamDrive!
DreamDrive's system contains 18 cameras, 32 sensor inputs, a solid-state Lidar, and intelligent driver sensors to oversee motorists' attention. Though that's a lot to have in one system, that's not all. What makes DreamDrive special is its one-of-a-kind hardware. 
DreamDrive's hardware, commonly known as "Ethernet Ring" by its makers, uses a high-speed data network from four computer gateways placed in four corners of the sedan. It transmits data super quickly and efficiently. Later, the sensors use the same data to make the drivers aware of their surroundings, thereby saving them from any mishaps.
Features offered by DreamDrive
DreamDrive comes with a set of exceptional features clubbed under the name "Highway Pilot." This system combines adaptive cruise control with autosteer and Traffic Jam assist, allowing the sedan to function properly within the speed limit of zero to 40 mph. Not only does it help the driver in focusing on the road ahead, but it also keeps him posted about the vehicles around him. 
As per the automaker, the infrared driver camera keeps an eye on the eye gaze, head position, and blinking of the motorist, whereas the hands-off detection signals the driver to hold the steering wheel with both hands while on the road. Along with these, the "Auto Park" feature enables the car to recognize perpendicular and parallel points on the road and enter them immediately, and that too, hassle-freely.
Can DreamDrive beat Tesla's autopilot?
Right now, it wouldn't be wrong to say that the company has matched Tesla's autopilot and FSD to some extent. Though it's not offering Level-3 and Level-4 features like other EV companies, it has promised that soon it'll update the system, and then there might be a lot of new additions to lure more drivers.
Currently, the system doesn't promise that drivers will be able to take their eyes off the road while driving or remove their hands from the steering wheel. However, things might not be the same in the future, and these limitations might be gone. 
Until then, we'll simply have to wait and keep boosting the company's morale to continue making products like this one!