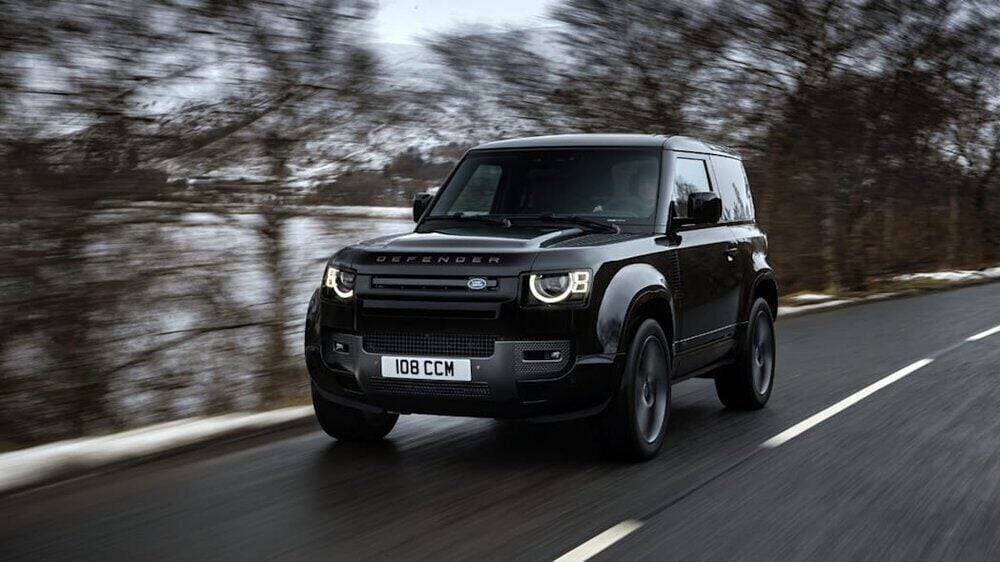 Sneak Peek At What The 2022 Land Rover Defender Has On Offer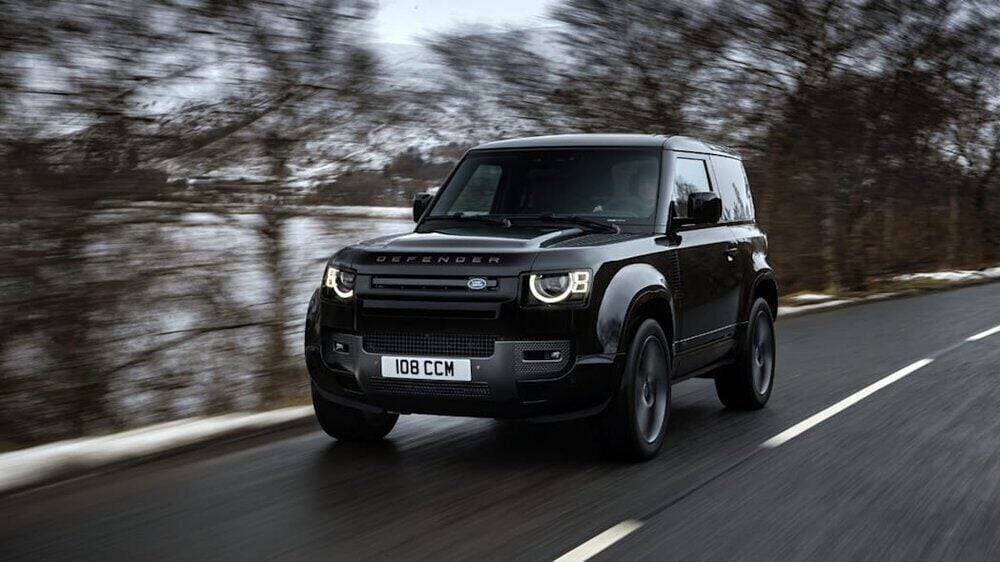 It's never easy to initiate change, and that's especially true if a change can have a substantial impact. From the perspective of a long-running business, the slightest of change can either result in a significant increase or a drastic drop in customer loyalty and brand value. And that's why leading corporate houses are often hesitant in making changes to their successful products.
But it seems that Land Rover is quite gutsy in this respect. The automaker has taken the bold step of modifying its already successful Defender model to launch an upgraded version. Only time will tell whether the upgrade will be a hit among the audience, but the company is quite hopeful and positive for now.
Join us as we check out what the new version promises to offer.
What's unique about Land Rover V8 models?
According to reports, Land Rover has upgraded the 2022 Defender lineup by adding a V8 engine to its two-door Defender 90 and four-door Defender 110. Launching in summer, the two-door Defender will start at $98,550, while the four-door Defender will begin at $101,750.
And you'll be surprised to know that the upgraded models' price is double their starting prices! In fact, they even top the price of the 470-hp Jeep Wrangler Rubicon 392. They are about $30K cheaper than the Mercedes-Benz G550, though.
Read – A look at the new Electric Land Rover models
The base two-door Defender 90 model has a four-cylinder standard turbocharged engine, whereas expensive models such as the 90 X-Dynamic S and the 110 SE come with a 3.0-liter inline-six engine. Just FYI, the starting price of the 90 X-Dynamic S is $60,850, and that of the 110 SE is $66,450.
All Defender models, including V8, have an eight-speed automatic transmission, a four-wheel drive, and a curved 11.4-inch touch screen, along with a 10-inch screen remaining constant. The 5-liter V8 engine has a 461 pound-feet torque and produces 518-hp power. As per Land Rover's data, the two-door model can sprint up to 60mph within 4.9 seconds while maintaining a speed of 149mph.
The unique thing about both V8 models is that they come in exclusive Carpathian Gray finishing, which is unique to the Carpathian Edition, which includes regular features like Land Rover's satin protective film, a black roof, a tailgate, along with a V8 Carpathian Edition badge, and black trim pieces. The 90 Carpathian edition model starts at $105,350 and the 110 model starts at $108,550.
There's also a new edition in Defender 110 known as Defender 110 XS, with the same body color throughout the lower cladding and wheels. It also has unique 20-inch wheels with an electronic air suspension and a 3.0-liter inline-six engine. The XS edition starts at $73,250 and comes in variants like Hakuba Silver, Silicon Silver, Santorini Black, or Gondwana Stone.
Read – JLR upgrades retail stores
By when can fans expect the V-8 models?
To all those waiting for the Defender 90 and 110, your wait is over!  As per Land Rover's announcement, the V8 models start selling in summer 2021. Don't let them slip out of your hands!