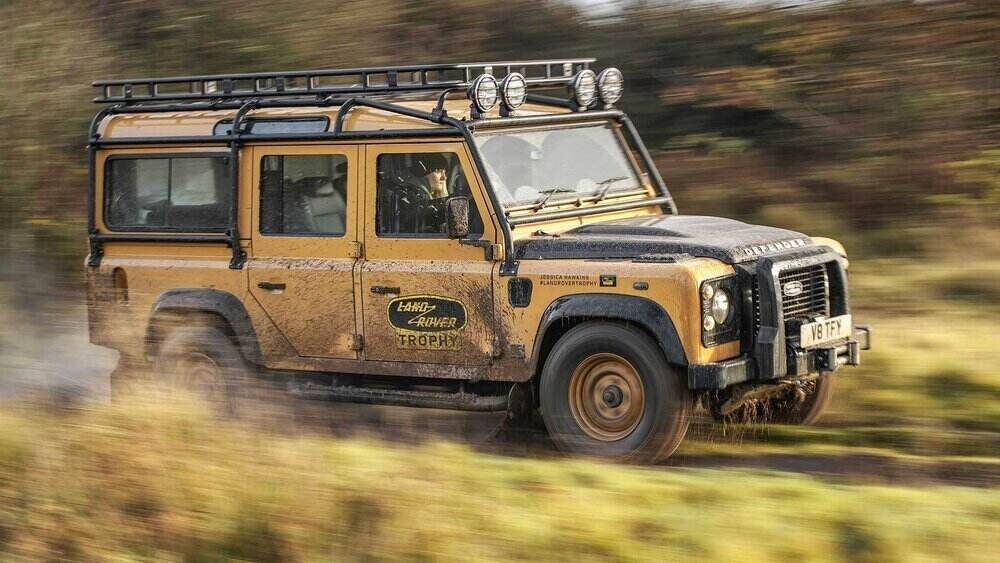 Super Attractive Upgrade to Land Rover's Defender SUV Launched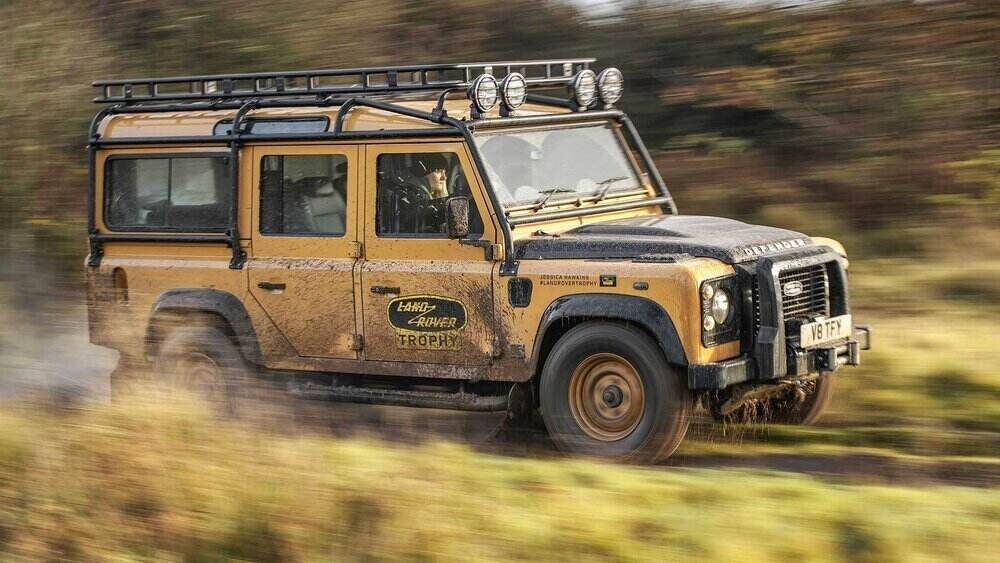 "Old habits die hard" – whoever coined that saying knew what he was talking about! Bidding adieu to something that's given you much success can be difficult, whether it's a trinket you carry around for luck, or in Land Rover's case, its Defender SUV model.
The British automaker has recently launched a new version of its classic and immensely popular Defender SUV, five years after it retired. According to inside sources, only 25 pieces of the limited edition version (called the Defender Works V8 Trophy) have been launched, and none of them are targeted for the U.S markets.
Let's find out more, shall we?
Read – Jaguar Land Rover To Collaborate With Tata Motors For Electrification
A quick roundup of the features
If you've followed LR for some time, you'd know that the retro V8 trophy isn't the first upgrade based on the original Defender blueprint. In 2020, the company launched another advanced Defender, but this time, the bump-up includes quite a few attractive features.
Among the newly produced limited fleet are the two-door 90 and four-door 110 wagons that are fitted with the existing chassis and the standard eight-speed automatic gearbox. The engine in both models is JLR's usual 5.0-liter one that delivers 379 lb. ft. of torque and 399 hp. A similar engine was previously offered in LR's Defender Works V8 that was launched in the UK in 2018 and allowed users to reach from 0 to 60 mph in only 5.6 seconds.
The key differentiator between the Defender Works V8's earlier flavors and this new Defender Works V8 Trophy is its color scheme. The yellow (custard) color of the new car is reminiscent of the Camel Trophy competition that was held between the years 1980 and 2000, for which LR had offered several of its vehicles.
Today, the color is known as Eastnor Yellow. However, the cars still sport a large external roll cage, a slightly raised air-intake, substantial underbody protection, and also an electric winch – all similar to the vehicles that were used during the Camel Trophy. Other feature changes include new telescopic dampers and much larger brakes.
Read – Jaguar Land Rover's Efforts Towards Zero-Emissions
What kind of pricing can you expect?
If you're living in the U.S, you don't have to worry about the V8 Trophy's price, because sadly, the car won't be sold in your region (federal approval issues). However, if you're in love with the Defender's classic design and want to own a reworked model, you might be able to get a used Defender that's now old enough to be bought legally.
If, however, you reside in Africa, Europe, and some parts of the Middle East, you'll be able to legally own the brand new LR Defender Works V8 Trophy for a price tag of $270,000. Considering that the previous Works V8 model was sold for $210,000, that's a huge step up!
To create a buzz around the vehicle and encourage car enthusiasts to buy the limited edition model, Land Rover will offer users to test-drive it at a 3-day event at Eastnor – LR's test center in England.