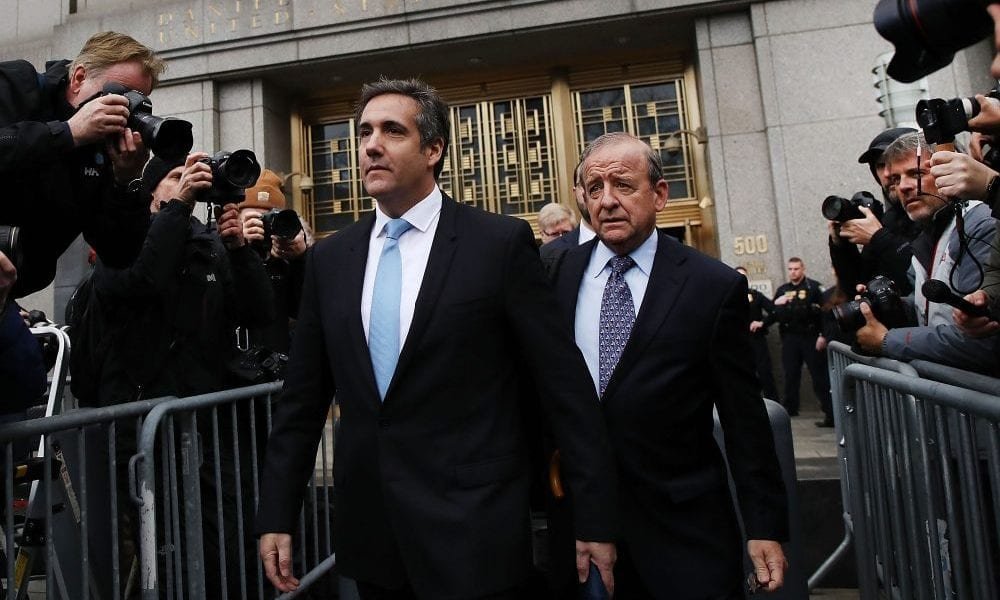 Access Denied! Judge Kimba Wood Rebuffs Cohen's Bid to Review Seized Documents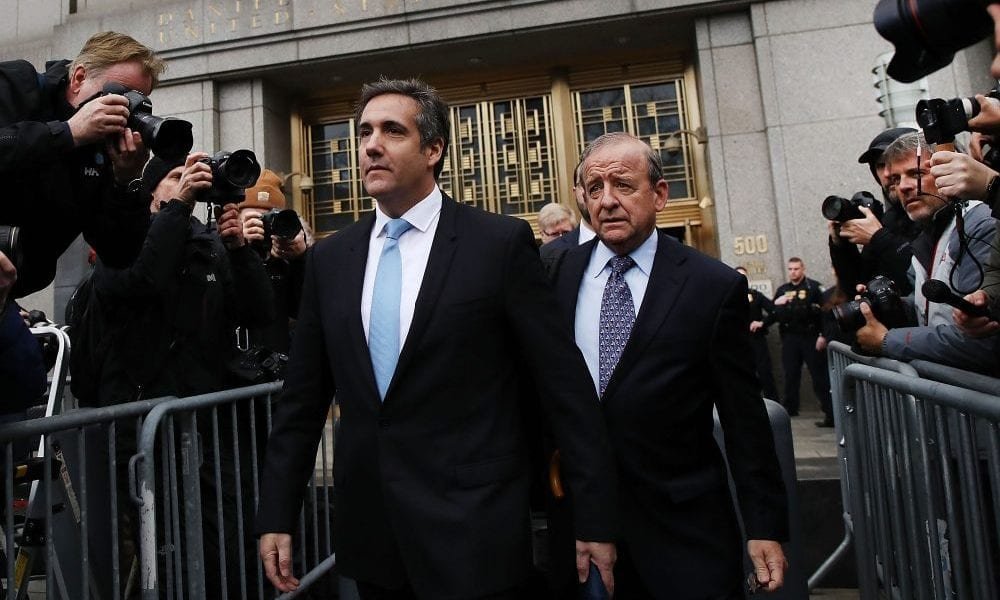 Manhattan-based federal judge Kimba Wood shot down a plea by Cohen to review the seized documents before lawyers of the court checked them out. President Trump had hoped that Cohen would be allowed to comb through the documents before the in order to ascertain that no documents that could come in the way of attorney-client privileges bundled therein.
Trump's team had sought to have a restraining order implemented that would block prosecutors from going through the documents seized from Cohen's hotel, home, and office by federal agents. Ten boxes of documents and electronic devices like cell phones and computer hard drives were confiscated during the raid.
She also ruled that Trump would receive copies of the documents that appertain to him. In addition, prosecutors would also not have access to the documents immediately. The judge expressed her faith in the unimpeachable integrity of the Southern District of U.S. attorney's office.
Despite the Judge making her bold ruling, those in Trump's close quarters are said to consider Cohen's inquiry as a much more serious threat than the investigator by special counsel Robert Mueller.
History
Trump has clashed with federal courts all around the country aplenty since he assumed office as the president of the United States. Judges have overruled his stance on issues like immigration, transgender soldiers, and conflicts of interests concerning his businesses.
Judge Wood's case, however, seems to have hit a raw nerve, a matter close to the president's heart. This is because a close confidant of his is being grilled. Ultimately, Trump could find himself facing a litany of legal problems.
During the early stages of the trial, Cohen was not required to be physically present. However, last Monday, the judge directed that he should appear before the court. Once present, Cohen seemed reserved and sat quietly between his lawyers.
By reviewing the seized documents, the court could be able to ascertain the nature of the president's relationship with a lawyer who has helped the president dodge quite a number of personal and business issues.
The Scandal
Stephanie Clifford, alias Stormy Daniels is currently at the heart of a tussle involving an affair she allegedly had with the president. Ms. Clifford is an adult film star who has come to the fore by accusing Cohen of paying her as much as $130,000 to maintain her silence on the matter.
Clifford's attorney, Michael Avenatti has been representing her in the spar between his client and Mr. Cohen. Incredibly, in their first courthouse appearance together, mano a mano, they hardly exchanged a glance. All the same, the session proved newsworthy in the end because a new revelation emerged after Judge Woods compelled Cohen and his attorneys. Sean Hannity, the Fox News host, apparently shared covert legal representation with Trump.
Prior to that, Cohen's lawyers had revealed that he represented two other clients, Mr. Trump and a Republican donor, Elliott Broidy. Notably, Elliot Broidy's reputation had suffered a massive hit after information came to light that Cohen had arranged a $1.6 million payment to a former Playboy model. During their affair, the model got pregnant. In the end, he was compelled to step down from his position on the Republican National Committee.
At one point during the hearing, Judge Woods considered a taint team. The idea had been pitched by government representatives. The taint team's purpose was to serve as a special group charged with overseeing the investigation and determining the optics that could violate attorney-client privilege. That could help explain Judge Woods's conclusion to appoint an independent lawyer to oversee the documents' review.