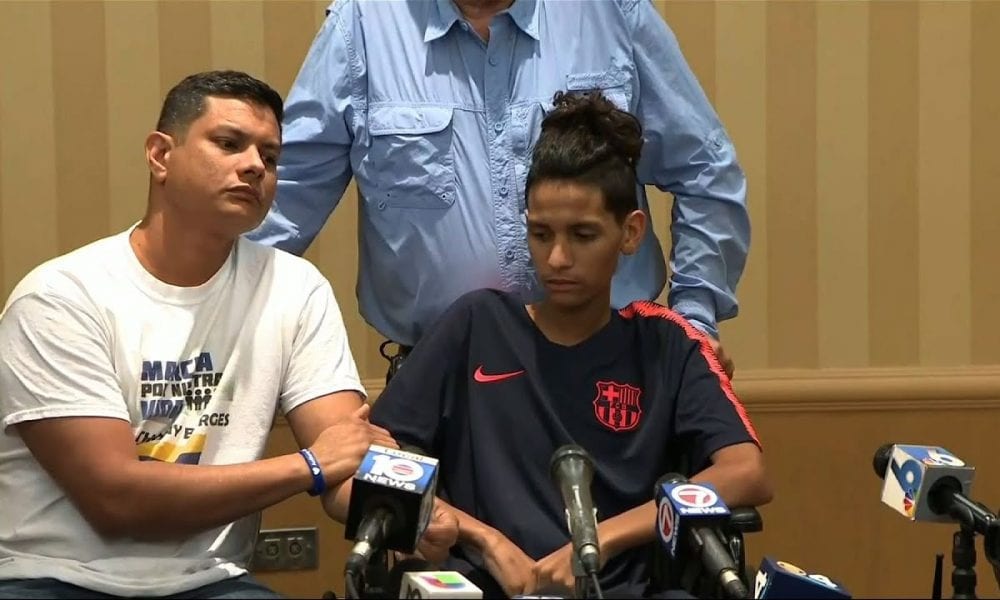 'Sherriff and Superintendent Failed Us', Parkland Survivor Claims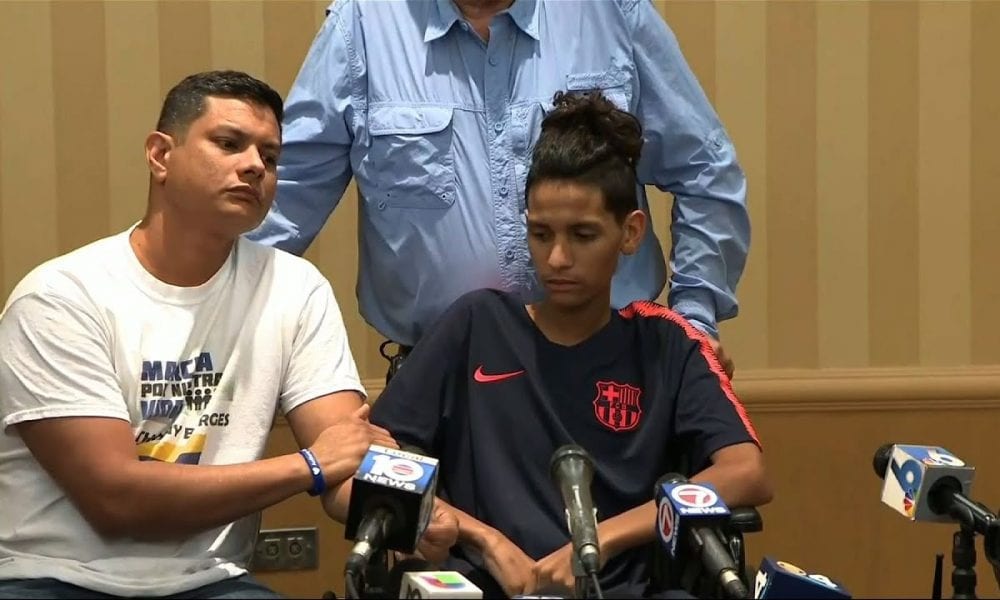 It's safe to say that Anthony Borges, 15, has gone through a life-changing experience the last couple of months. Having been right in the center of the action during the Parkland shooting, he has much to share about the events that unfolded.
While news of the incident has been fodder for journalists, political analysts, lawmakers and people from all walks of life, no one has really been able to come to the fore and clearly pinpoint when exactly the rain started beating us. However, Borges's recent narrative after the trauma can certainly paint a picture of who he would hold accountable for the happening.
That a school shooter could storm into Marjory Stoneman Douglas Highschool in Parkland, Fla and unleash a reckoning of such mammoth proportions, is unbelievable. In his wake, the shooter left 17 students and teachers dead. Could something have been done to avert this? Borges certainly believes so!
Of course, we would be remiss in telling his tale without pointing out the fact that he is very lucky to have survived the ordeal. Another way of looking at it would be to highlight his 'hero' mentality. In the thick of things, he offered to use himself as a body shield to protect his fellow schoolmates. Doing so, however, left him in critical condition thanks to the 5 bullets that were lodged inside him. Amazingly, he was released from the hospital last week on Wednesday. He had suffered wounds in his lungs, and abdomen.
After he was released from hospital, he sought to issue a statement to members of the press through his attorney. In the brief, the attorney elucidated that Borges finds fault in the County Sheriff Scott Israel and Superintendent Robert Runcie for the massacre.
Decisions
Given the fact that the Parkland shooting attracts so much media attention in the wake of the massacre, having an attorney at law to chip in on such weighty measures was probably the right play from Borges. At the same time, given the seriousness of injuries sustained, Borges was too weak to talk. Thus, the best he could do was simply sit silently in a wheelchair while his left leg was supported up.
Superintendent Runcie revealed that Cruz, a former Stoneman Douglas student, was never actually part of the Promise program. All this despite the fact that school and sheriff officials having full knowledge that he was a dangerous individual.
Incredibly, deputies received more than a dozen calls from concerned citizens making complaints about 19-year-old Cruz. Before he joined Stoneman Douglas, Cruz had spent two years at a school for children with emotional and disciplinary problems. Tellingly, records show that only a year ago, Cruz was forced to leave after a slew of incidents.
Some students claimed that he had abused his ex-girlfriend and physically fought the girl's new boyfriend. According to the narrative, just a couple of weeks before the shooting, both the FBI and sheriff's office attested to having received calls informing them that Cruz was a possible school shooter. Neither of the two law enforcement agencies did anything.
Humility
Borges's father, a maintenance worker by trade, thanked all those who expressed their appreciation for his son's bravery. However, he is insistent that such talks actually help cover the fact that serious changes need to be made. He believes much more can be done in how school's profile students and respond to school shootings. According to him, the bubble-gum hero talk while done in good light, was actually hurting the conversation on such serious issues.
Already, Borges's family has expressed their intent to sue Broward County officials for money. They intend to use the funds to cover the costs of his hospitalization and recovery. Thanks to the internet, a GoFundMe page was set up to help Borges finance his medical bills. So far, more than $800,000 are collected.