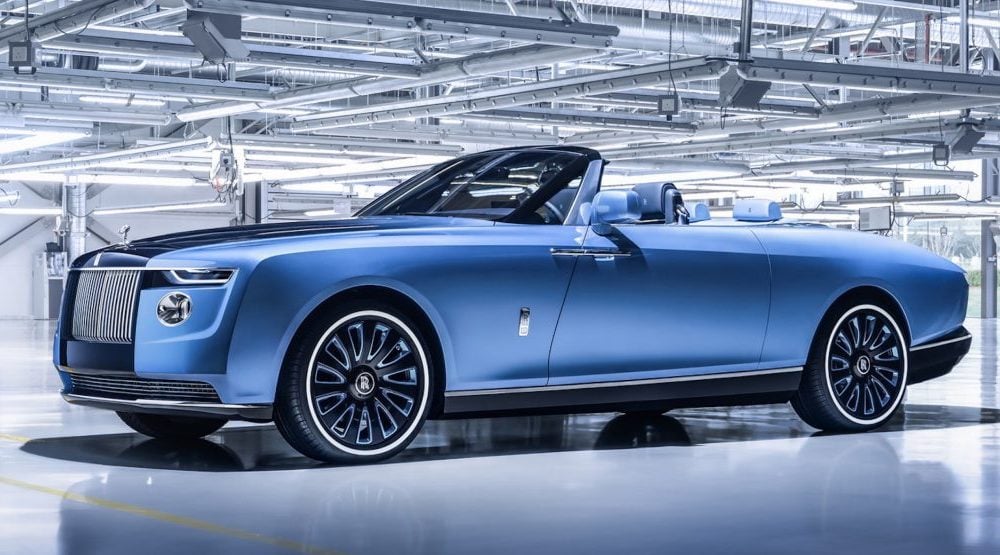 The Boat Tail: Rolls Royce's $28 Million Ultra-Lavish Car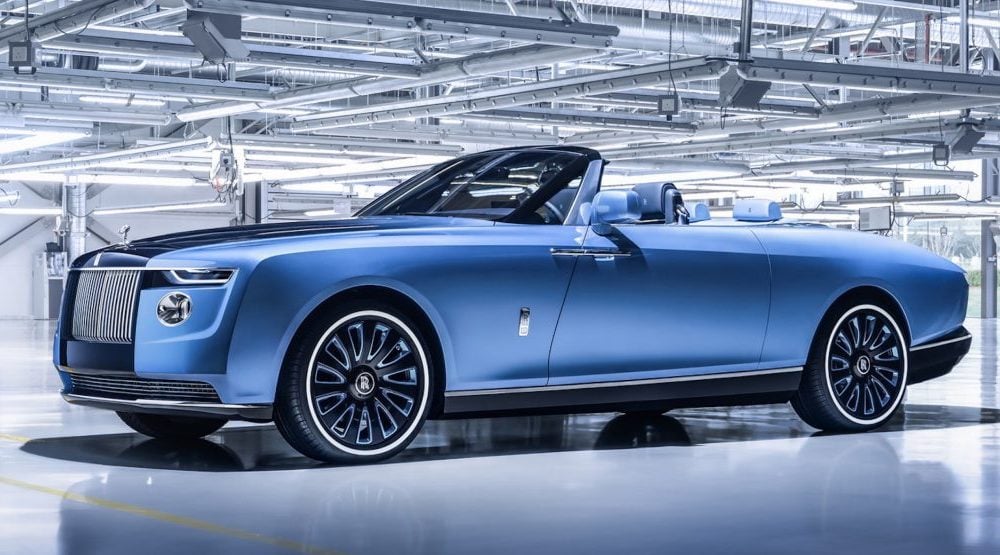 If you are a car lover, you might have heard of the Rolls Royce Boat Tail that made headlines recently. The bespoke creation of Rolls Royce is worth a staggering $28 million and has auto enthusiasts drooling over its lavish design and luxury features. The Boat Tail is a one-of-a-kind car, built entirely bespoke, commissioned by a mystery client who remains anonymous.
So, what is so unique about the Boat Tail, and what makes it so expensive? Let's dive in and explore everything about this ultra-luxury vehicle.
Design & Exterior
The classic boat tail designs of vintage Rolls Royce cars were what inspired the Rolls Royce Boat Tail design. The car's distinctive shape, streamlined body, and sleek lines were inspired by jaw-droppingly luxurious yacht designs.
Thus, the car's body is elegantly sculpted from aluminum, and the custom blue exterior features a diamond pattern that took over two years to handcraft. The design is flawless and elegant, making it stand out in any crowd.
Interior & Features
The interior of the Rolls Royce Boat Tail is undoubtedly the epitome of luxury. The car has been handcrafted with sumptuous materials such as Caleidolegno wood for the dashboard and door trims, and the leather upholstery was specially tanned with a navy blue hue to match the exterior color.
There are no doors. Instead, a side-hinged canopy system houses its occupants once they are welcomed inside. The Boat Tail's center console is equally impressive, featuring a handmade cocktail hamper that has everything a vehicle owner needs to serve premium cocktails.
Performance & Powertrain
When it comes to performance, the Boat Tail does not disappoint. Under the hood, the car is powered by the same V12 engine found in the Rolls Royce Phantom, allowing it to produce 563 horsepower, but there is no need to speed up while cruising in this beauty.
Thus, the Boat Tail was built to be a luxurious cruiser. So, you will not find any performance settings beyond the usual comfort and sports modes. According to Rolls Royce, the car's suspension was specifically tuned to provide a smooth, effortless ride even at its top speed of 155mph.
Price & Production
The Rolls Royce Boat Tail is not just any car but a bespoke creation commissioned by a mystery client. The price tag for this ultra-luxury vehicle is an eye-watering $28 million, making it one of the most expensive cars ever built.
The price tag is so high because it is a one-of-a-kind creation built to the exact specifications of its owner. Rolls Royce will not be replicating this car, making it a true collector's item.
Parting Thoughts
The Rolls Royce Boat Tail is a masterpiece of automotive design, luxury, and craftsmanship. Its bespoke creation pushes the limits of what is possible in modern automotive design and solidifies Rolls-Royce's reputation as one of the world's most iconic luxury brands. The Boat Tail isn't just a car–it is a relic representing the immense wealth and extravagance of its nameless owner.
The Rolls Royce Boat Tail is an aspirational car for drivers, car owners, and all car enthusiasts who appreciate the ultimate luxury vehicles that exist today.