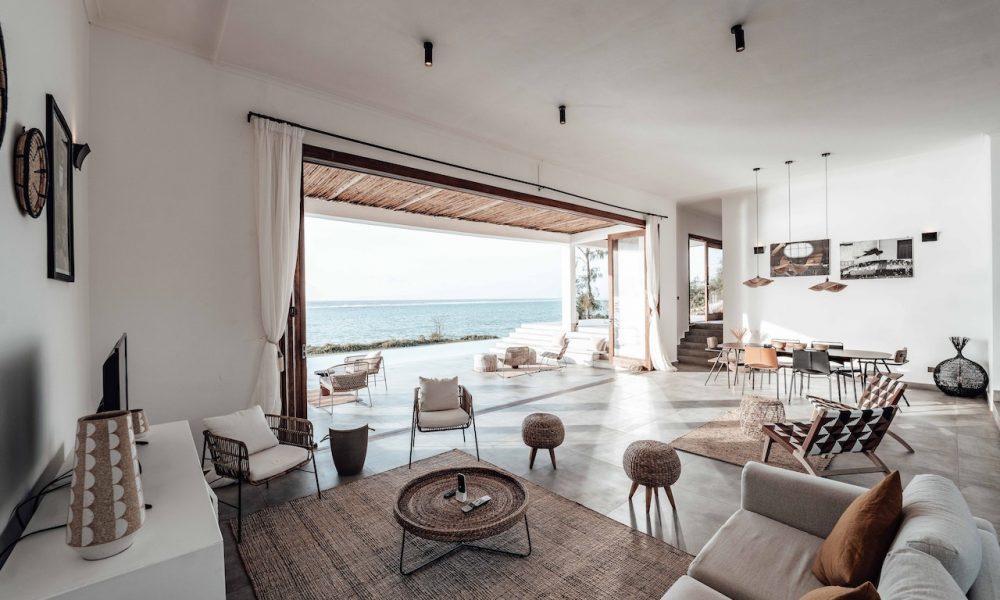 Coastal Interior Design: The New Trending Design Style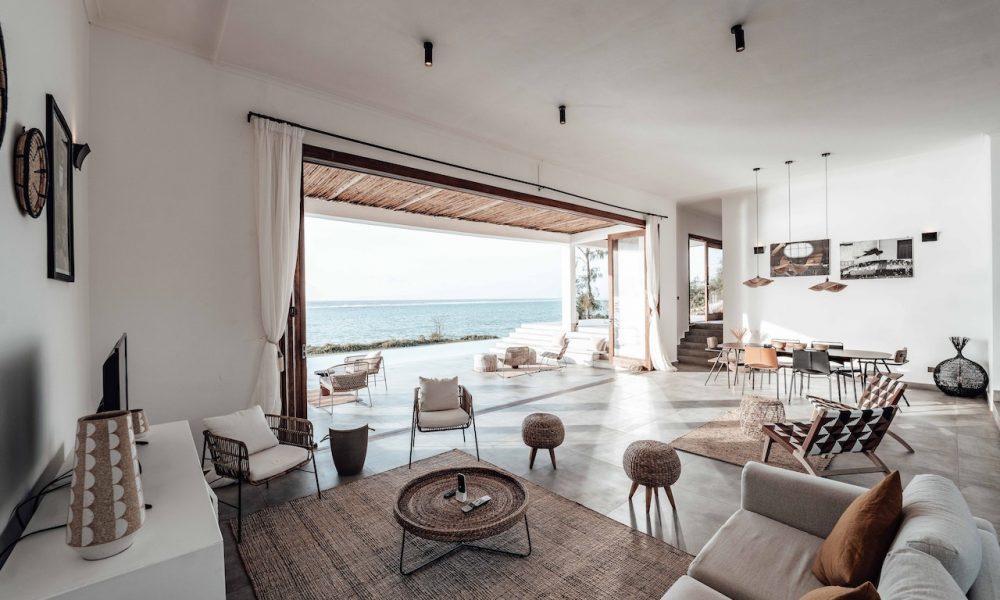 Coastal interior design is a decorating style that is inspired by the beauty of the ocean and the relaxed, laid-back lifestyle of coastal living. Whether you live near the ocean or not, this design style is perfect for anyone who wants to create a relaxed and inviting space.
In this article, we will cover everything you need to know about coastal interior design– the color palette, decor elements, furniture, and accessories that you can use to bring this style to life in your home.
Lighting
Lighting is a significant consideration in coastal interior design. Natural sunlight is used extensively to ensure that the interiors look bright and airy. When selecting lamps for your space, choose fixtures with a light coastal vibe.
However, soft, diffused light fixtures are better than harsher, brighter options. So, add soft lighting to your artwork and mirror-framed walls.
Color Palette of the Coastal Interior Design
The color palette is the foundation of any design style, and coastal interior design is no exception. The colors that dominate this design style are:
Soft blues
GreensCoral tones.
Essentially, these colors reflect the colors of the ocean and the surrounding landscape.
However, you can add accents with bright, bold colors to create a pop of color that will leave a lasting impression.
Furniture and Accessories
Next up: Furniture and accessories are essential components of coastal interior design. Natural textures Are used extensively in this design style. Thus, these include jute, seagrass, and driftwood. You can add furniture pieces made from these materials, such as seagrass chairs, rattan lounge chairs, or a driftwood coffee table, to create a relaxed coastal vibe.
Apart from that, wall art features beach scenes, nautical motifs, or sea-inspired patterns. Thus, these can also add a touch of coastal flair to your space.
Decor Elements
Decor elements that you use in your coastal interior design should evoke the essence of the seaside. Using beachy curtains, linen pillows with coastal patterns, and nautical-themed lampshades on your bedside table can bring the essence of coastal design to your home.
So, make sure that you balance these pieces to avoid overdoing things.
Textures
Incorporating a blend of textures is essential to create a coastal ambiance in your home. From soft, fluffy throws to rough-textured jute rugs, textile choices can add layers of texture to your home. Similarly, drapes with textured burlap also add an element of interest to your living spaces.
Thus, creating a coastal interior design in your home is all about finding the right balance of colors, furniture, decor elements, and textures. It is a style that is all about evoking the essence of seaside living.
Whether you live near the ocean or not, you can recreate the cozy and relaxed atmosphere of coastal interior design in your home. So, start by incorporating a few key elements and then gradually add more to find the balance that feels right to you.