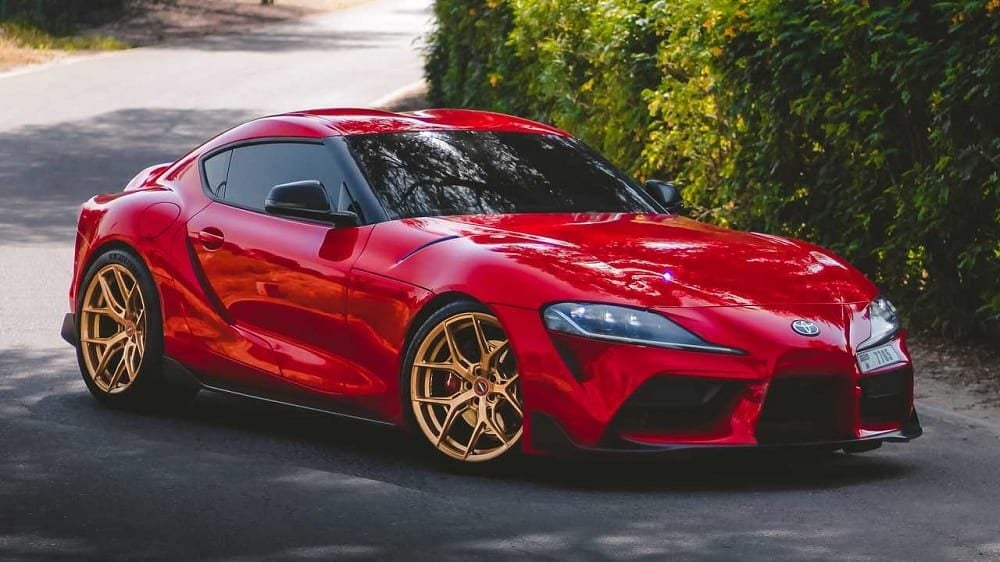 This Cool Upgrade Just Made This Toyota Supra Look More Golden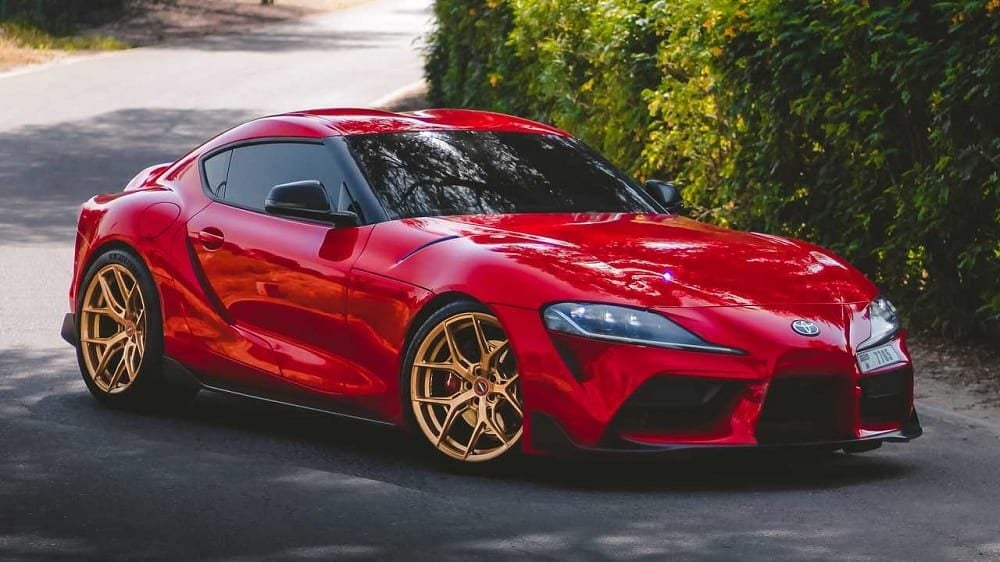 Toyota's sports car, the Toyota Supra, has been around for decades. It's earliest versions started rolling out of manufacturing plants by the late '70s and until it halted production in 2002. Four generations later, the Supra has been revived through its fifth generation, which has been in the market since May 2019.
Even after around 17 years, the Supra nameplate is still surprisingly making waves in the automobile scene. News about its new 4-cylinder mode for U.S. models, additional power for the in-line six, and a special A91 special edition of the Supra started taking over the industry.
However, aside from the Toyota builds that were created in-house for SEMA, there haven't been privately owned Supras that have undergone noteworthy aftermarket upgrades—at least none that we know of. Until this one owned by Mohamed Alhammadi.
This ultra-cool Supra, which arguably is one of the most good looking modified Supras out there, was first featured on Vossen Wheel's Instagram Page. Alhammadi then reached out to Motor1 to reveal the details regarding the modified car. He has said that the upgrades done on the vehicle are more than just for the visual aspect.
But the most eye-catching upgrade would be the golden wheels. The Supra's signature color, the Renaissance Red 2.0 paint, is complemented by the car's Vossen HF-5s that are finished with gloss gold paint. The 20×9.5-inch rims in the front and 2×11-inch rims on the rear are wrapped in Michelin Pilot Sport 4S tires at 265/30 and 305/30 respectively.
More than the sleek golden wheels, Alhammadi's Supra has also gone through upgrades that enabled it to have serious performance. BC Racing added BR Series coil-overs to lower the body closer to the ground. Meanwhile, Euromotive Performance did a hardware upgrade by adding catless downpipe and charge pipes.
Aside from these, the rest of the car remains stock. However, the owner has said that there are ongoing upgrades to the car, with adding MST cold-air intake as its next phase.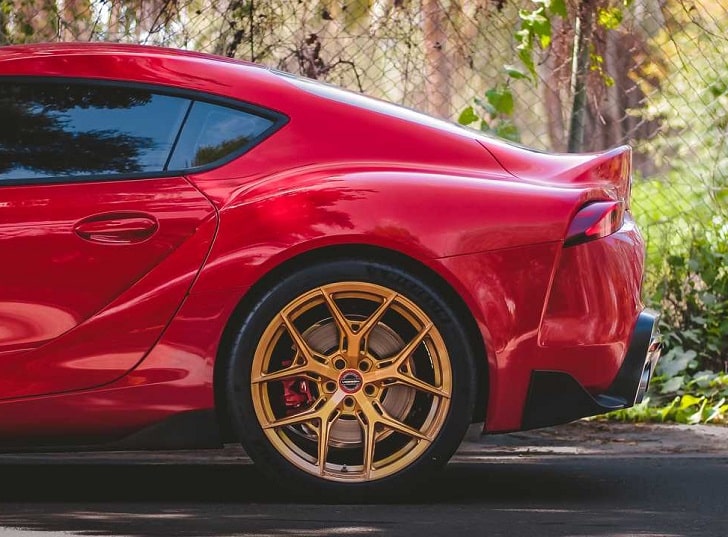 Taking into account its current upgrades and the use of the bootmod3 OTS map, Alhammadi has estimated that his car will produce 430 (32) to 460 horsepower (343 kW).
The figures are seen as improvements from the stock 2019 Supra with 335 horsepower (250 kW). Mohamed has said that his Supra can run from 63 to 150 miles an hour in 8.32 seconds. This is faster than the stock variant of Lamborghini Gallardo Superleggera